Check out these listings
Please scroll through entire page so you don't miss a listing!
Miscellaneous items listed at the end of this page, click here to view.
---
oooops, that's all we have is miscellaneous items right now
Want to buy? Want to sell/?
Get in touch! We are not a broker or a middle man in used aircraft sales.
We simply offer you our network to help you build your business.
---
Miscellaneous Items
2 - Crophawk Flow Turbines- MV cartridge (no head), Taking offers, Seller: Yorkton Aircraft
1- New, never used Crophawk 7B system $2200 USD (new price $3400 USD), has low volume cartridge. Seller: Yorkton Aircraft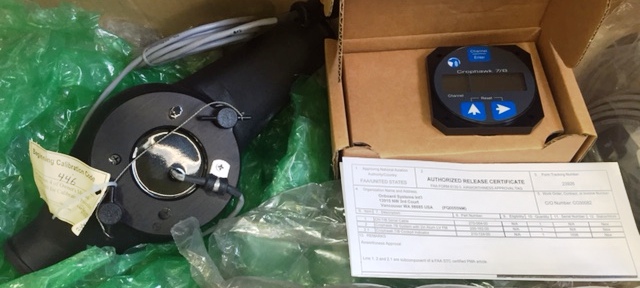 1 - Swathmaster Spreader for Ag Truck, brand new, still in crate! Seller: Jonair
4- AU4000 Micronair Atomizers, Seller: Jonair