Check out these listings
Please scroll through entire page so you don't miss a listing!
Miscellaneous items listed at the end of this page, click here to view.
Want to know as soon as a listing gets published?
1979 G164B B Model 600 Ag Cat
5051.3 TTAF
301.3 TTE, Covington
Prop- overhauled July 2019
Spray Parts- new booms with flat fan & rotary atomizers
Additional Information- Smoker, Flagger, Spreader, Laser Altimeter
Nicest Cat you will find. Very well maintained, comes with fresh annual - ready for work.
$130,000 - For SALE or LEASE
Contact George Zacharias - Juniors Aerial Spraying - Lacrete, AB - 1-780-841-1483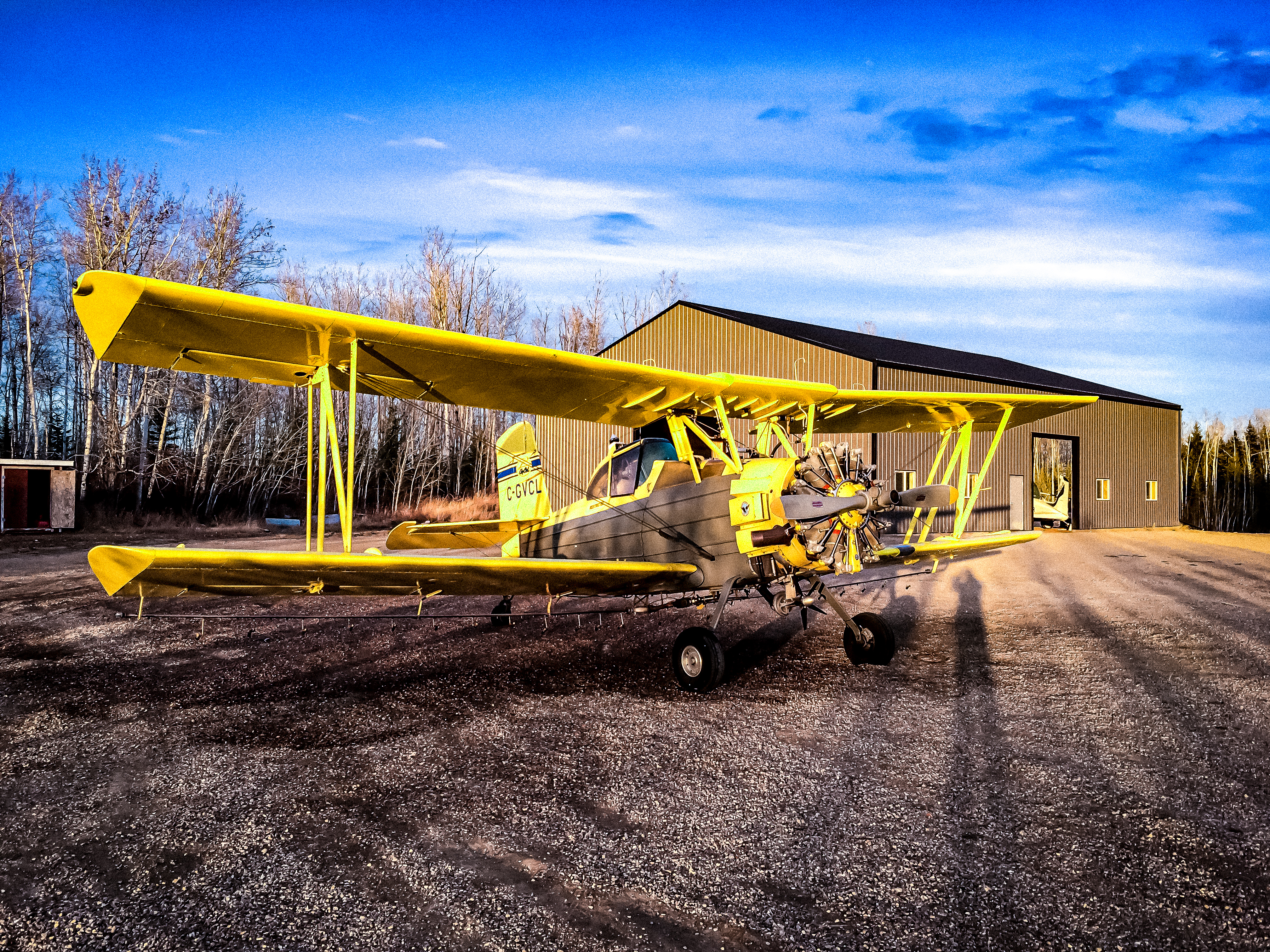 ---
1975 Cessna Ag Truck 188B
TTAF 2239
Engine- 1740 SMOH
Prop Details- 204 TTP, 3 Blade
Spray Equipment- Superbooms, hydraulic pump
GPS Equipment- Satloc Lite
Avionics- VHF
$119,000 CAD (Reduced Price!) Call/email Steve: 204.324.7552/seairltd@mymts.net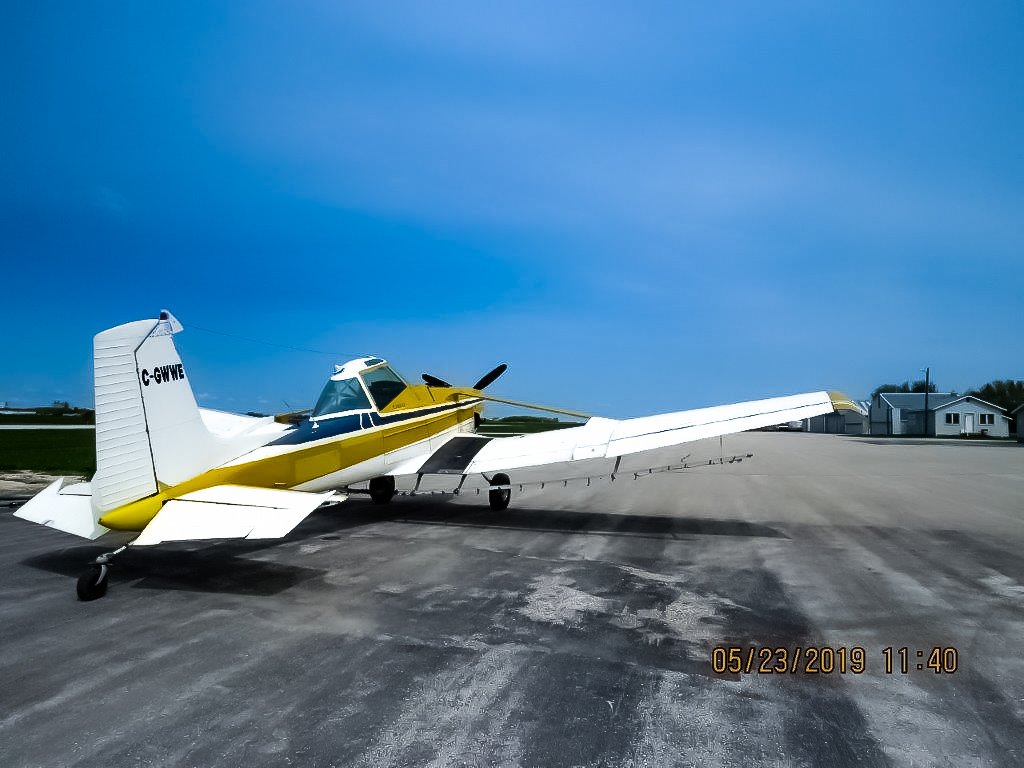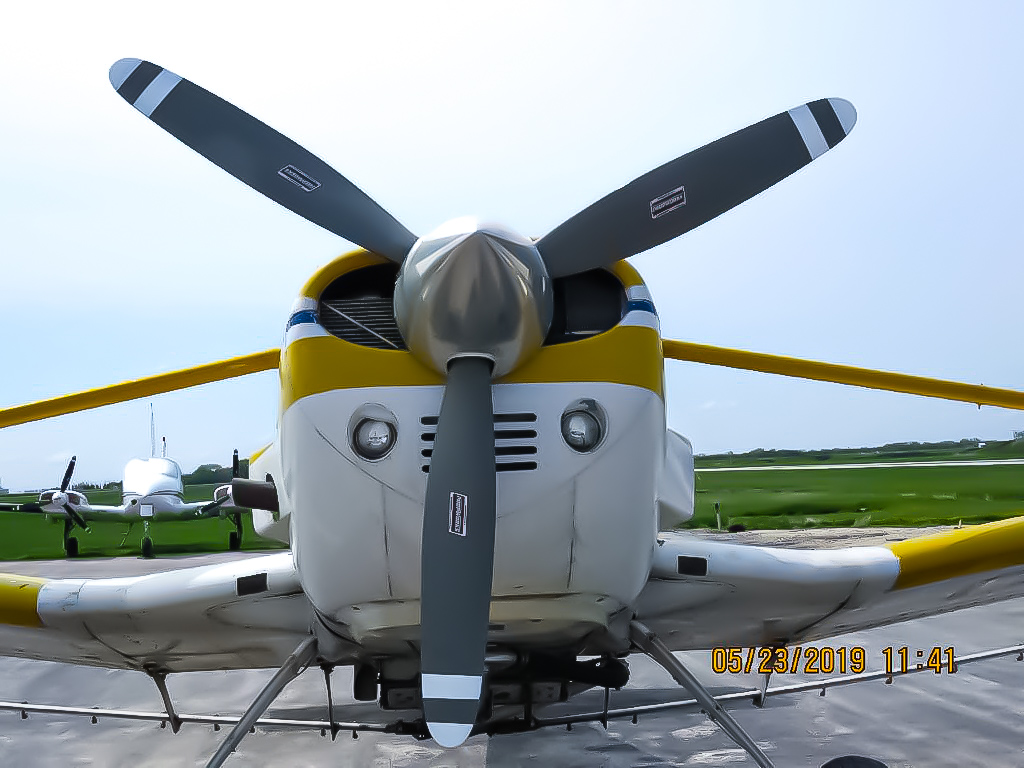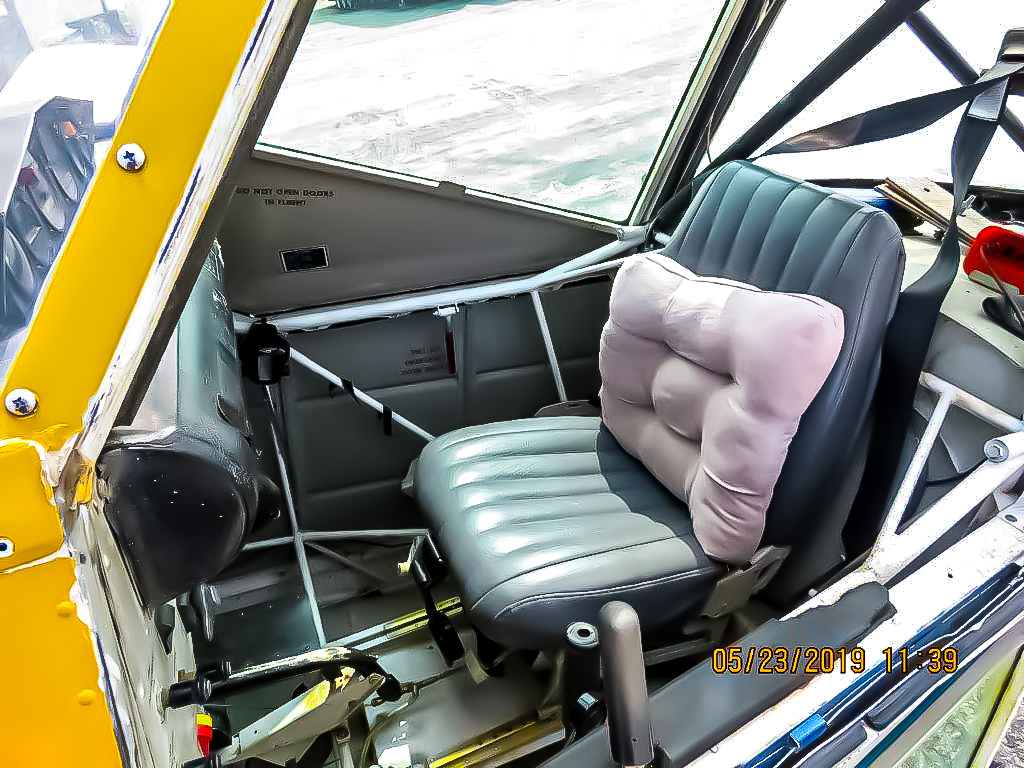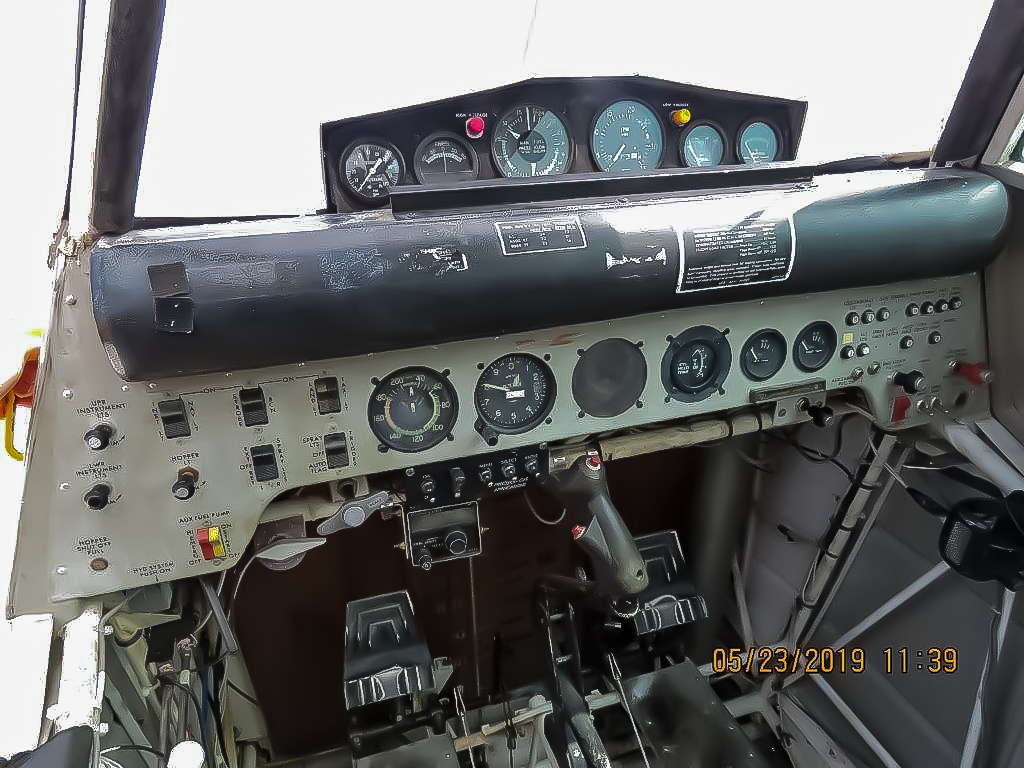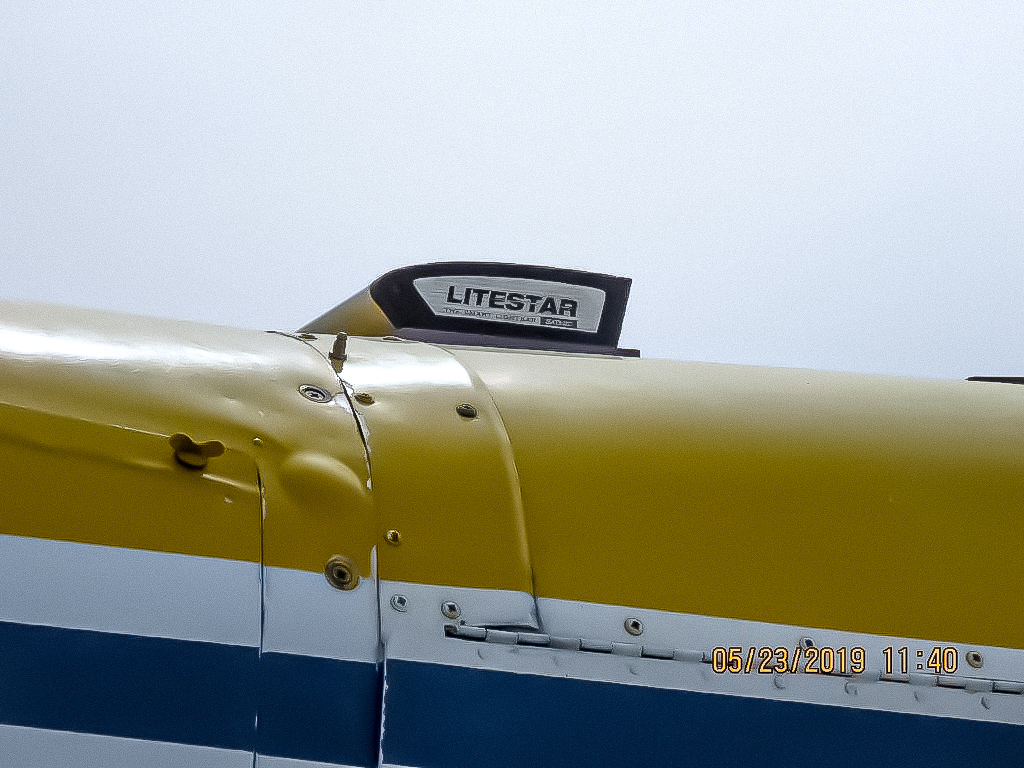 ---
Ag Cat for Sale, 164A, Serial Number 413, Total Time 3700 hours
Engine- 490 hours, 985 Pratt
Propeller- 0 hours SMO, Ag-100 blades
100 hour Inspection just done
Asking $100,000.00 Canadian
Contact: Larry Moody, 250-782-0563
---
1991 AT-401
TTAF 5700
Engine- TTE P&W 1340, 444 TSO, Covington Overhaul
Prop Details- Propeller 22D-40 constant speed Hamilton Standard
Spray Equipment- 32 VariRate Nozzles
GPS Equipment- AgNav Guia, AutoCal II Flow control
Avionics- Bendix King VHF Radio
Additional Information- VGs, Engine cold air kit, Engine oil filter, Collins Air conditioning, Cool Seat
Clean with lots of recent new parts.
$180,000 USD
Call Ben at 403-336-1793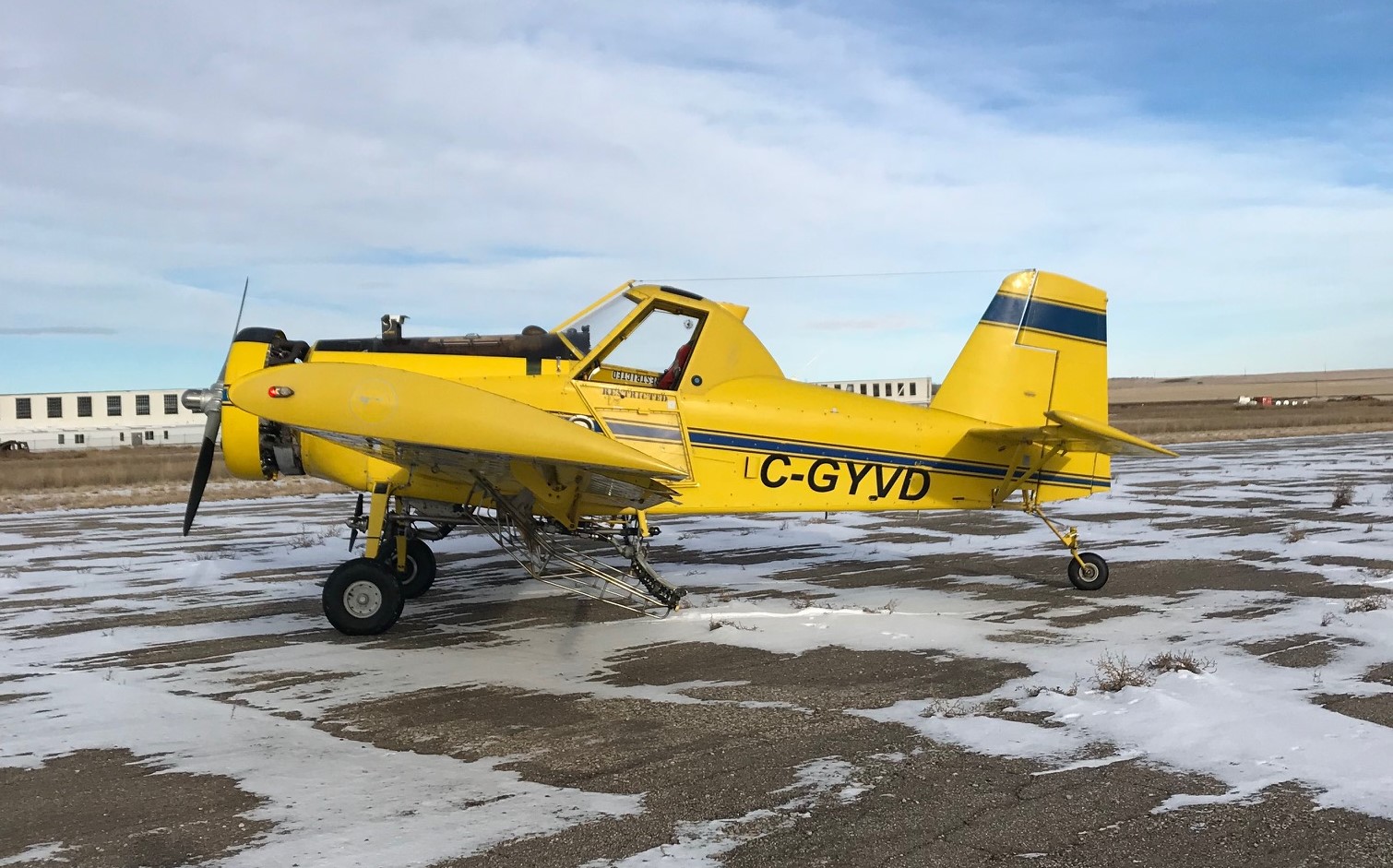 ---
1967 Beech Aircraft A23A (Musketeer)
1720 TTAF
Engine- Continental IO-346-A,TTSO 654
Prop- Sensenich M74DC-0-60,TTSO 75
This aircraft is available to view in Yorkton.
$42,000 CAD.
Contact Al at 1-306-593-7977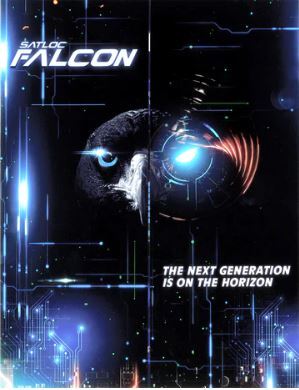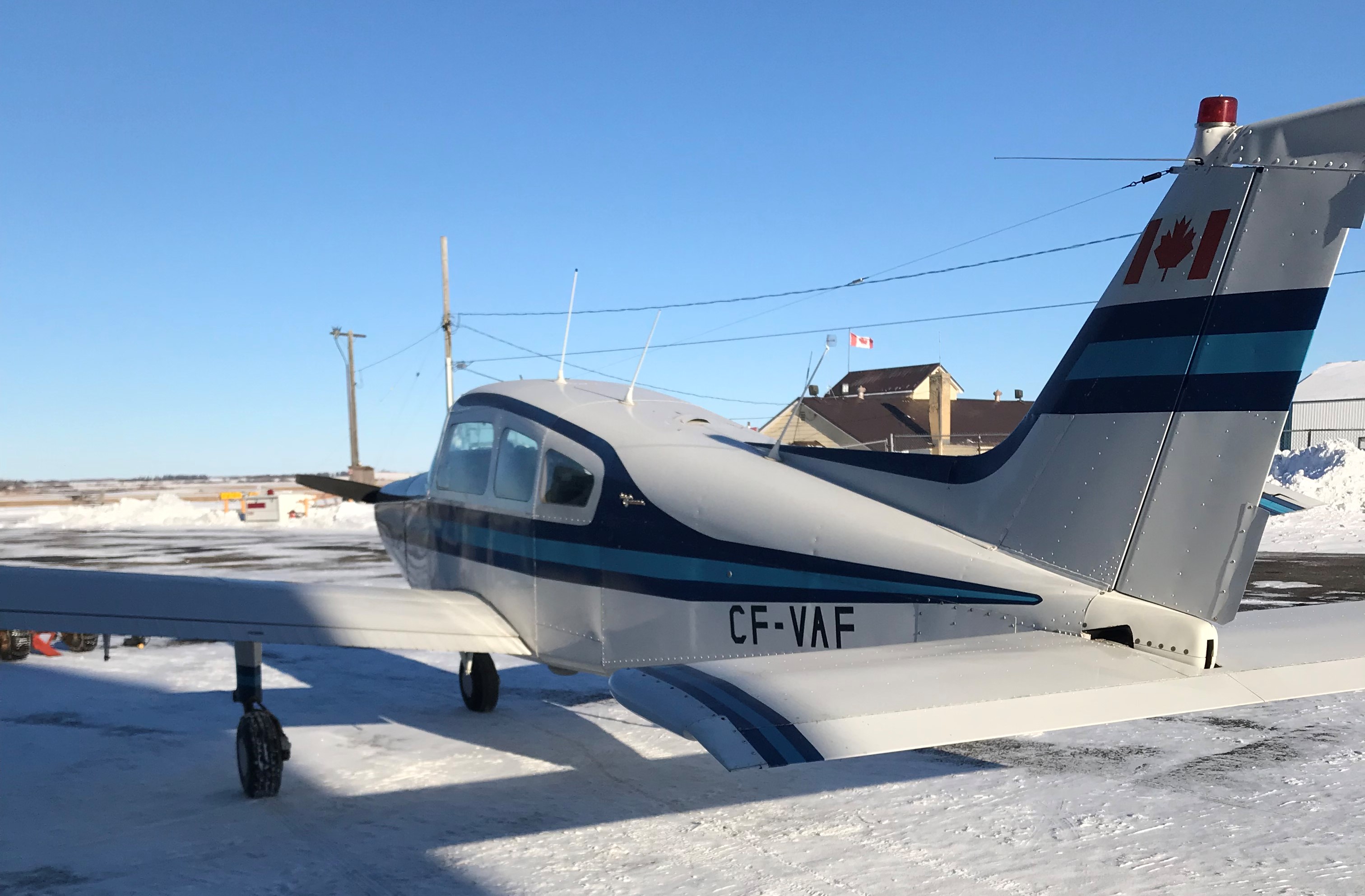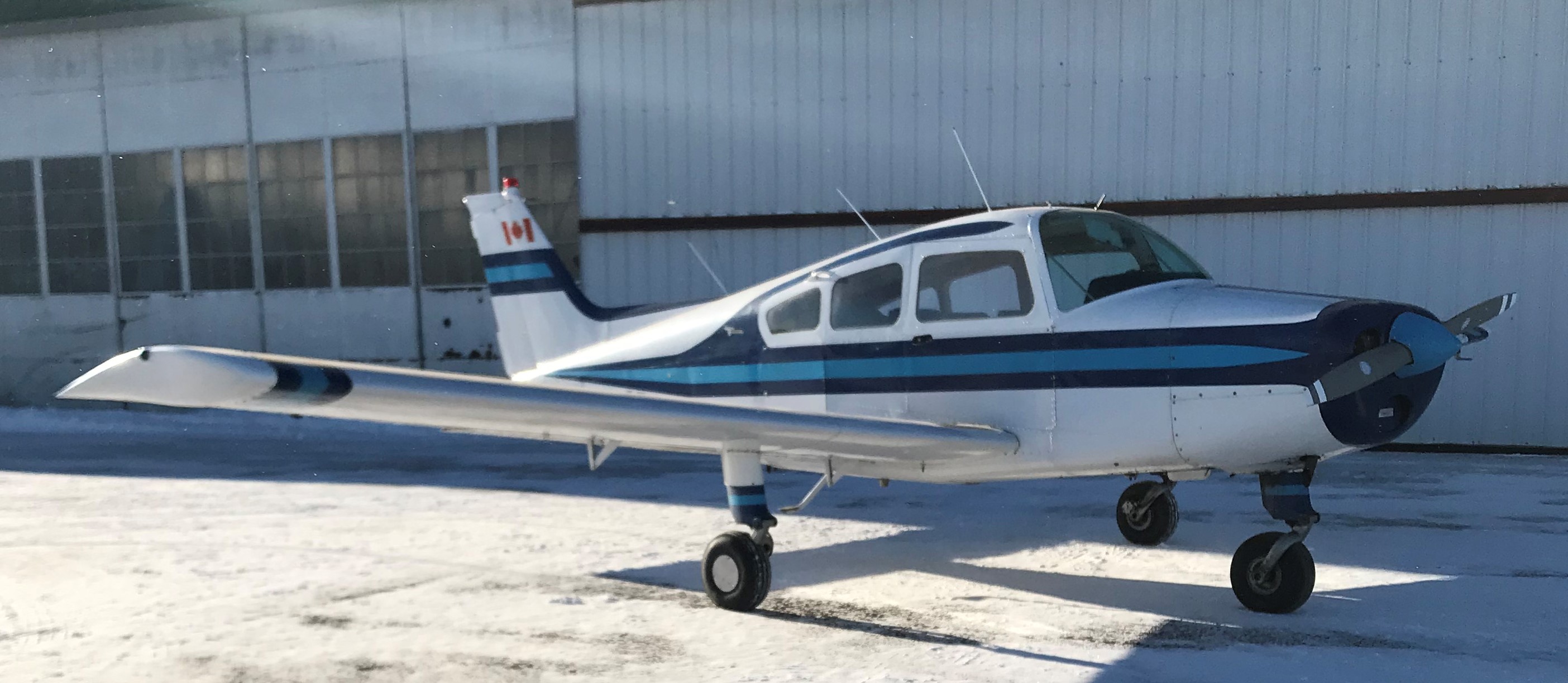 ---
2008 AT402A
2294.6 TTAF
Engine- 2294.6
Prop- OH Jan 2018
GPS- AG Nav Guia (updated)
Additional Information- Canadian plane since new. Maintained by Yorkton Aircraft. NDH.
Am Safe airbags, wire cutters, smoker, air conditioning.
This aircraft available to view in Yorkton.
Contact Scott at govanaerialapplicators@gmail.com or call/text 1.306.220.8638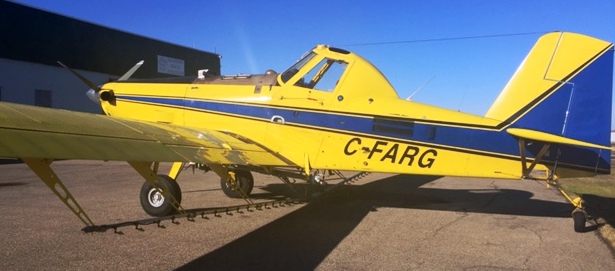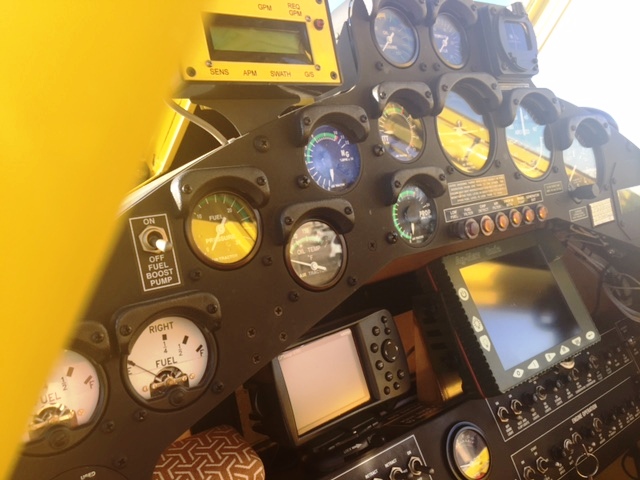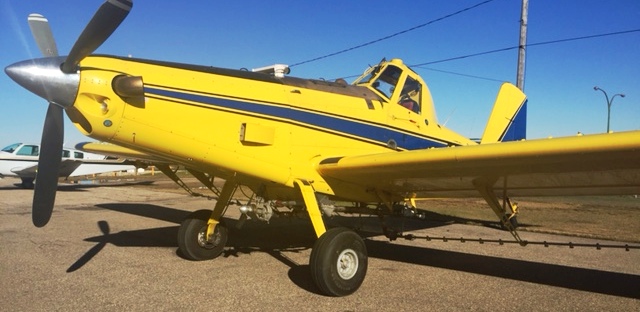 ---
1972 Geared 1340 C-GOJV
6800 TT
Engine- approx 450 TTE
Prop- overhauled 2012
PRICE REDUCED $175,000 CDN obo From $199,000
This aircraft available to view in Yorkton.
Call Brent Pruden: 1.306.227.3980


---
1982 Thrush S2R-600
5331 TT
Engine- 859 SMOH (Covington)
Prop- 859 TTP (Since New Blades)
GPS- SATLOC Bantam with Intelliflow, Cold Air Intake, Lane Brake
Additional Information- RH Boom Shut Off, Newer Paint 9/10, Fresh Commercial Annual, All AD's complied with
$178,000 CAD (Reduced Price!) OBO. Call/Email Steve 1-204-324-7552, seairltd@mymts.net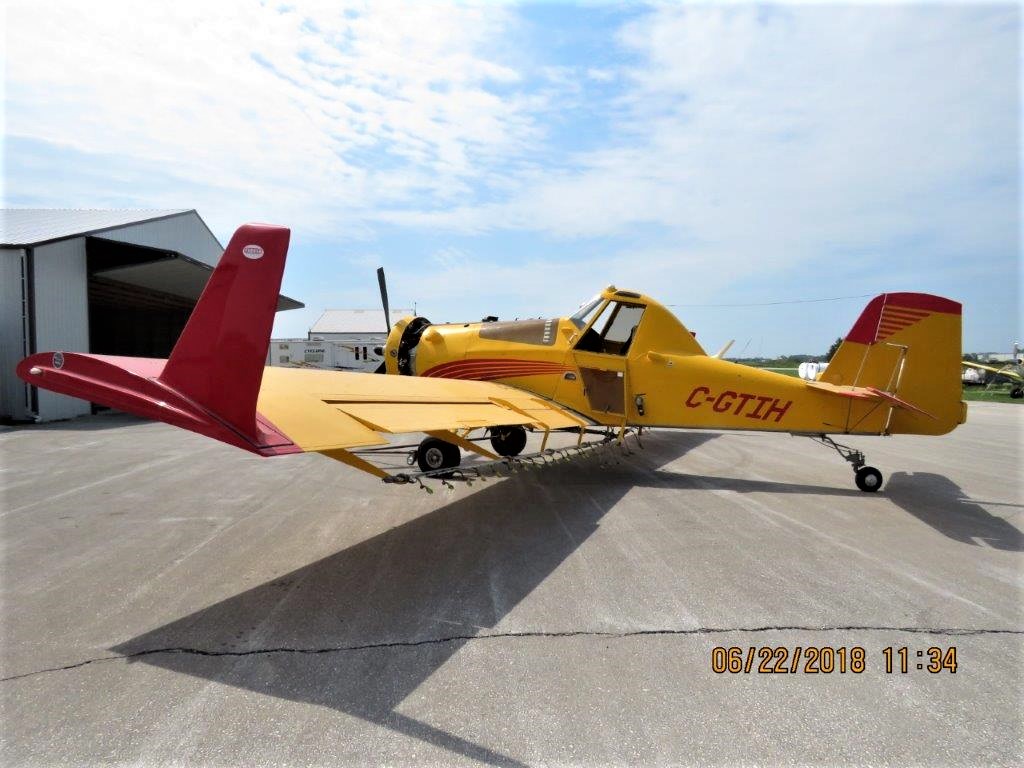 ---
1971 S-2R Thrush
8124.5 TTSN
Prop- 1105.6 SMOH, 3 blade Hamilton Standard 3D40 prop.
Engine- Less than 40 hrs on 9 new cylinders and cam..
GPS- Intellistar Satloc GPS with Intelliflow flow control
Additional Information- A/C, VG's, Spring Tailwheel, New Side Windows, Smoker, Cold Air Intake, Good Clean Plane

$102,000 USD. Call Rick at 306-741-1969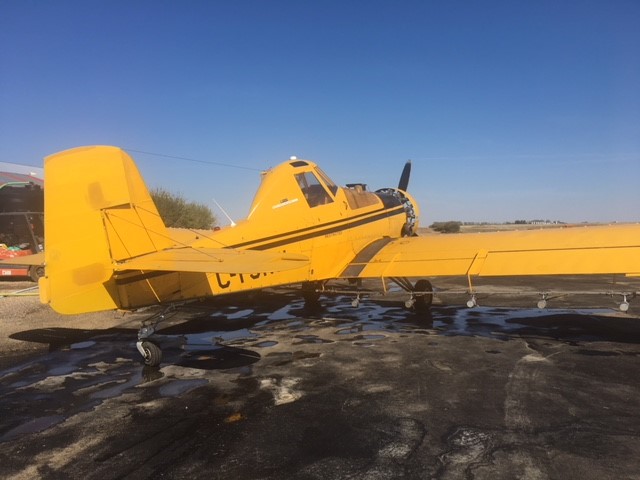 ---
1982 Piper Brave 375 Turbine
Engine: PT6-20. 1230 hrs SMOH., CGR-30C engine monitor
Prop: Hartzall. 170hrs SNEW
GPS- Satloc Bantam with flow control
Avionics- 406 ELT, Transponder, Garmin Radio
Spray Equipment- 8 Micronair atomizers on new SS booms

Additional Information- 170 hrs on New spars, New paint and glass, Refurbished hopper
Asking $380,000 USD Call Rick: 1-306-485-7075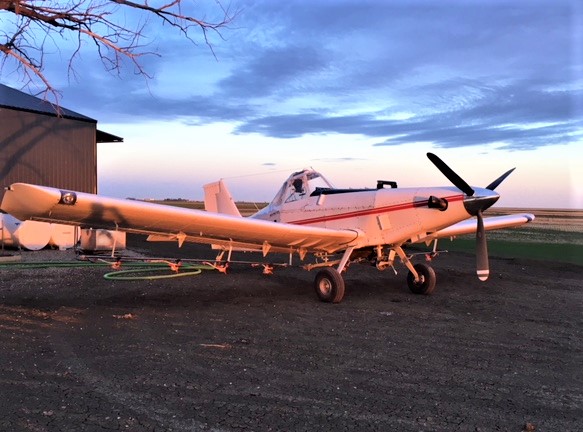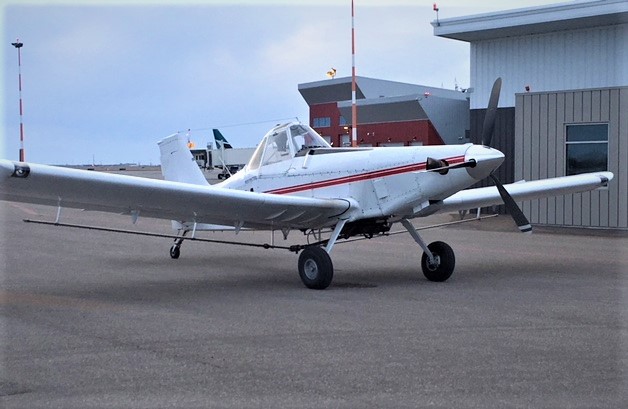 ---
1976 AT300 C-FVDK
1975 TTAF
Engine- 1125 TTE (R985-AN14-B)
Prop- 50 SPOH (2-Blade hydromatic)
Above times approximate
GPS- Satloc Bantam and Flow Control
Additional Information- 2350 left on spars

$150,000 CDN Call Vincent 1.780.837.0387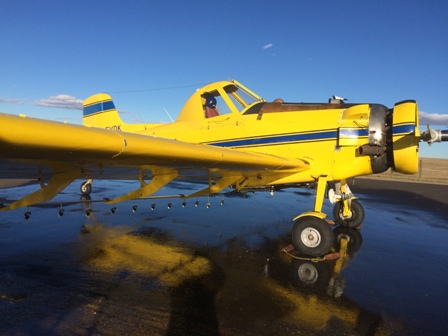 ---
SeaStar
145h TT A & E & prop
Engine- 912 ULS 100 hp
Prop- Warm Drive 3 blade prop
Grand Rapids Sport EFIS
Avionics- Garmin 296, Icom A210 with intercom, Garm GTX 327 Xponder (mode C), ACK ELT
Additional Information- AIM Lite engine monitor, Electric seat heaters, 4 pt. harness,Hyd. disc brakes, manual gear retract, Kunzelman strobe/nav lites, Fiberglass hull,carbon fiber tailcone, Fabric wings c/w fiberglass leading edge
100 mph cruise, 90 L fuel, Take-off: land 400', water 12 sec., LED interior lites, Waterproof, breathable seats.
$59,000 CAD. Contact Lynn at 1.780.384.2215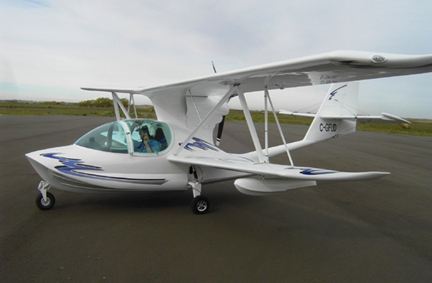 ---
Want to buy? Want to sell?
Get in touch! We are not a broker or a middle man in used aircraft sales.
We simply offer you our network to help you build your business.
---
Miscellaneous Items
Aircraft Tow Tractor 15K
- Aircraft Caddy 15K - Small Aircraft Tug Features
- Heavy Duty Steel Frame
- Works Great and Tugs Aircraft up to 15K
- Works Great on Aircraft with/without Wheel Pants
- Lazy Susan Provides 180 Degree Turning
- Battery Powered for Smooth/Silent Operations
- Manufactured for Aircraft up to 15,000 lbs and Without Wheel Pants
2 @ $3000.00 each. Contact Andy @ AMoore@ForestProtectionLimited.com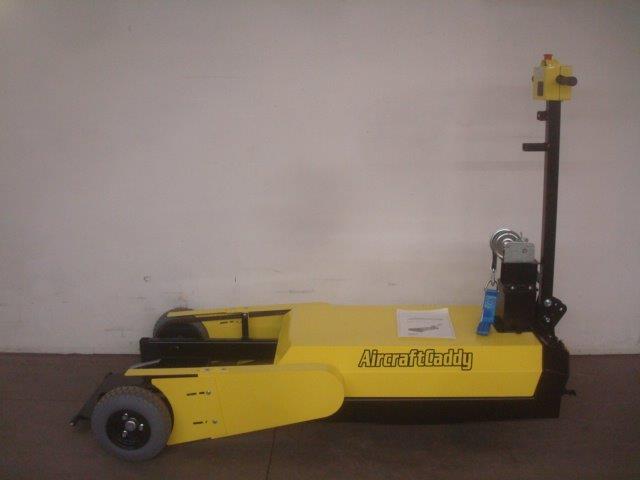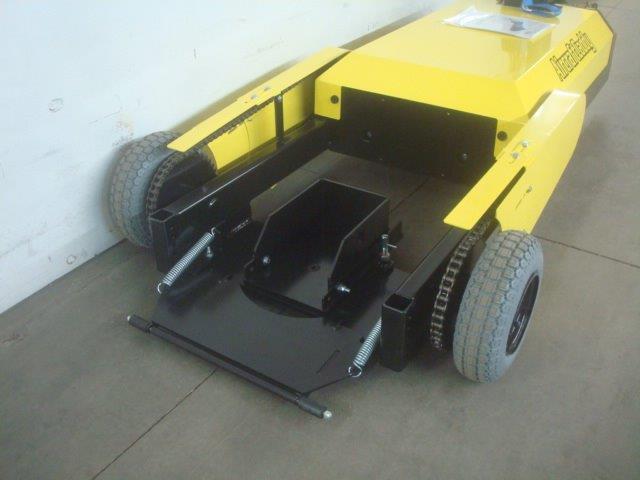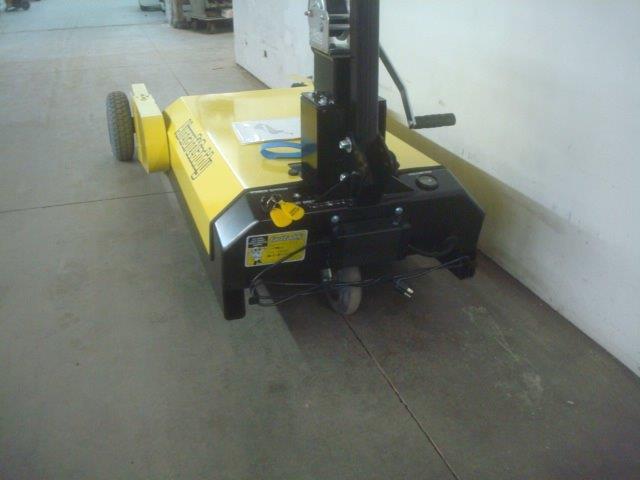 ---
2 - Crophawk Flow Turbines- MV cartridge (no head), Taking offers, Seller: Yorkton Aircraft
1- New, never used Crophawk 7B system $2200 USD (new price $3400 USD), has low volume cartridge. Seller: Yorkton Aircraft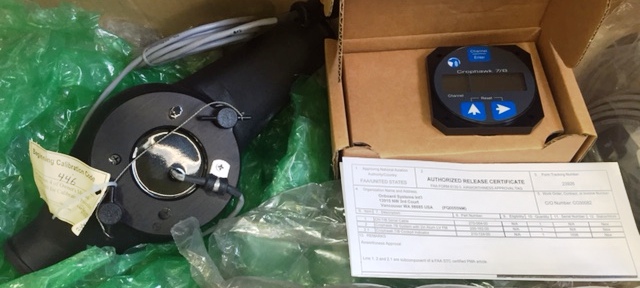 1 - Swathmaster Spreader for Ag Truck, brand new, still in crate! Seller: Jonair
1- Ag Nav Flow Control System: Seller: Prairie Dusters