... recently a consultant told us "YAS has many added valued services!" We told him we call it customer support, maybe it's old fashioned but it's what we have done for a long time. Whatever. Here is what we have happening soon to help you grow your business...
---
Attending conferences is a great way to connect & learn
Yup we will be there - let's meet up
Canadian Aerial Applicators Association Conference - February 22-24 Winnipeg Manitoba
---
Excellent Training Videos, Reference Material
Will your helmet cords cause a prolblem if you had to quickly get out of the plane?
178 Seconds - flying in marginal weather
If it can happen to NASA, it can happen to you
Mentoring and what it meant to me - written by a rookie Ag Pilot
7 Habits of Highly Effective Pilots - great article, it's a take on the Steven Covey book
Thrush Training Center- see what Thrush Aircraft has to offer
if you have any material you would like to share with industry let us know, we would be happy to post it!
---
Flight Simulator Training
Yup! Ag specific. Terrific for emergency preparedness training. See our information here.
---
Get to know your PT6 engine
We are currently working with Pratt & Whitney Canada to offer a pilot refresher / familiarizaiton training for pilots new to the PT6. Meant to augment flying skills, little time will be spent on maintenance so it will not be boring! Early April 2018 is the proposed time frame, let us know you are interested please.
---
Pattern Testing Clinics
Our clinics were very well attended and much was learned. We will be hosting more clinics in the future. Please let us know your interest.
---
Person Responsible for Maintenance Control and Quality Assurance Training - we had a blast!
is that even possible? Learn and have fun at the same time/ Yup this 2017 class rocked it!
March 15 & 16, 2017 in conjunction with the Canadian Council for Aviation and Aerospace (CCAA) we hosted this training. We covered these topics:
Accountable Executive responsibilities
Person Responsible for the Control of Maintenance responsibilities
Management systems
Audits, conducting your own and preparing for a TC Audit
Policy Manuals
Quality Assurance vs Quality Control – the difference
The Process of QA
Developing checklists
Documenting findings
Corrective Action plans
Follow up
QA documentation and management strategies
If you would like to participate in a future course on this, get in touch. We will make it happen!
---
Welcoming (and helping) the new to the AG Air industry
And it was a success! Our Welcome to the Industry course held at CAAA 2017 could not have been better!
A big thanks to our Navy SEAL speaker Michael Rutledge.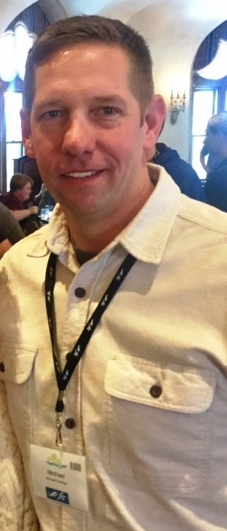 For two hours - yup 2 - Mike didn't miss a beat about sharing his story. This is a knock your socks off kind of accomplished guy - yet he admits his rookie mistakes when it came to Ag flying. Clearly his message was ag flying is no walk in the park, it must be taken seriously. Good habits, practicing routine, avoiding distractions, good nutrition and on and on it went. He calls himself an anal kind of guy (I'm sure you have to be to have the successful military career he has had) so he wrote a journal about all the things he struggled with and learnt from as he went from Pawnee, to AT301, to AT402, AT502 and now a AT602. And we literally got to read his journal! He is passionate about sharing all this - even if it only makes a difference in one person's life.
There were pilots, mixers, office staff, children of ag pilots and spouses in the crowd,
At the show many said thanks.
This email came in first thing Monday morning on our return to work:
Just wanted to pass along my thanks to you for bringing up Michael Rutledge for the convention this year. I did get to his morning presentation and thought that it was really good to hear from him and he had a very relevant message. Most of our young guys were there and really hope they can take away some of the very practical aspects of his talk.
The way he intensively approaches ag flying after years of military experience is a great message for the younger people involved in this industry.
Much appreciated. Levi Wood, Provincial Airways
And this one came, later that afternoon
Also, I would like to personally thank Yorkton Aircraftl for all that you do at the CAAA. Your morning session speaker was really interesting and unique. The amount of care and effort you put in to the industry does not go unrecognized!
Have a great day, talk soon!
Elisha McLean