The Thrush 710P
Big Fields + Big Planes = Big Productivity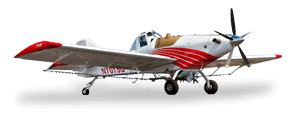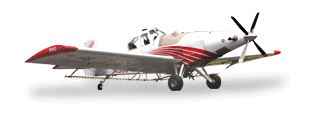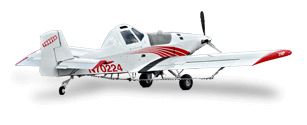 We are delivering 2023 quotess!!!! we need you to know that Productions slots are going FAST!
---
So What's It Like To Fly A Thrush?
The 510
2022 Quotes:
Andre, Pilot for C-GMLO, 510P Forestry Pilot:
I am an older pilot and I have flown just about everything in and outside of Ag. I was "delighted" with this aircraft on my first flight in it. That has never happened before in my career and says a great deal about the aircraft! I immediately noticed its stability and pilot friendlness. It was a true joy to fly and I hope to do the 2022 forestry contract in a Thrush.
Gary Kurys, Owner of C-FXOC, 2021:
I love, love, love this plane. My wife Karen is right, I should have done this 10 years ago. I would be happy to talk to anyone about my experience with the plane and my buy experience with Yorkton Aircraft. Just call me!
And here is some video content to enjoy.
We had the pleasure of sitting down with two high time Ag pilots after completing their first season in a Thrush 510. Both were high time Air Tractor pilots.
Part One - "The Aircraft to Be In"
Rob Adams shares his perspectives on:
Factory simulator / training The cockpit
Take-off and landing ease The stick forces
The gear The flying stability
Fatigue factors The aircraft profile

Paul O'Carroll, a passionate aviator and an experienced Ag pilot shares his experience and perspectives after his first season in the Thrush 510.
Paul talks about:
Getting comfortable Crosswind capabilities
Landing ease Take off differences
Turn stability Seat arrangement
Visibility Engine monitoring
The aircraft profile
The 710
Canada's first 710 arrived in May 2022. Congratulations to Gravity Ag of Taber Alberta!!
While we wait for their reviews, we asked some Australian 710 owners if they would share their experience; More than happy to oblige was Frank Drinan, Owner of Keyland Air Services and Craig Crossingham, Owner of Central Highlands Aerial Services.
Here is what they had to say.
Frank Drinan, conducts primarily Ag work but also performs fire -fighting with his 710 on an as needed basis.
I own a 710P and have ordered another to be delivered to Australia in October 2021. We conduct primarily Ag work but also perform fire -fighting with the 710 on an as needed basis.

From my observation the 710 can go further into the heat of the day than an 8 with a similar engine. The longitudinal door (Bombay style) adds 80 or 90 gallons so there's really no capacity difference as the 802s never go out full anyway, mostly 650 to 720 gals in typical fire conditions. I have another 710 arriving new in October, so YES we love it.

The aircraft flies similar to the 510 just heavier on the aileron but any 510 pilot should have no trouble transitioning.

Pilots with experience in both aircraft types will admit that "doing a day in the Thrush is far less tiring" as well so there's a fatigue safety advantage.

And you cannot turn an 8 safely anywhere near like you can in a 710. Pilots will openly tell you that a Thrush will talk to you (in the seat and through the stick) long before you are near a stall. In fact, the plane is almost impossible to stall. The same cannot be said about the Air Tractor line.
Craig Crossingham, offers a unique perspective since he owns 2-AT802s and 2-710Ps. His company competes for government -based fire contracts and they also perform Ag work.
I would have preferred to have owned four 710 Thrush (I own 2-710s and 2-802s), but we had to be competitive on fire contracts, and so went for the larger aircraft because Governments "think" the fire work is best suited to the 802, larger gross weight and payload, and fuel range and have become the accepted standard by governments.

That said we use our 710s on fire work as well, and personally they fly better on the job.

The 710s are faster, they fit in tighter spaces, they fit under powerlines, they are more stable on rough days, more cost effective on Ag work especially when you consider, on average we return better hourly revenues than our 8's, and weighing that up against the buy in price ….,

The 710 is a heavier aircraft, and much faster than the 510. Pilots will use more rudder flying the 710.

As for a multi role aircraft, I feel the 710 Thrush sits head & shoulders above all others. If I didn't have to deal with Government agencies, I would only own 710s.

I know the Australian pilot who did the "Aircraft to Be In" video and I have to admit to being surprised when I saw it because back here in Aus he works for a yellow company. Good on Rob for telling it the way it is!
When we ask about differences in speed, commenters say that it is hard to provide data but they are quick to observe that the 710P flys faster than the 802.
When we ask about the better engine to use, Craig offered this: If you aren't flying at high altitudes, you don't need the -67. Circumstances are such that I have both engines in operation: a 710 with a -67 and one with a -65. I see no need for a -67 on the 710.

---
Meet the Owners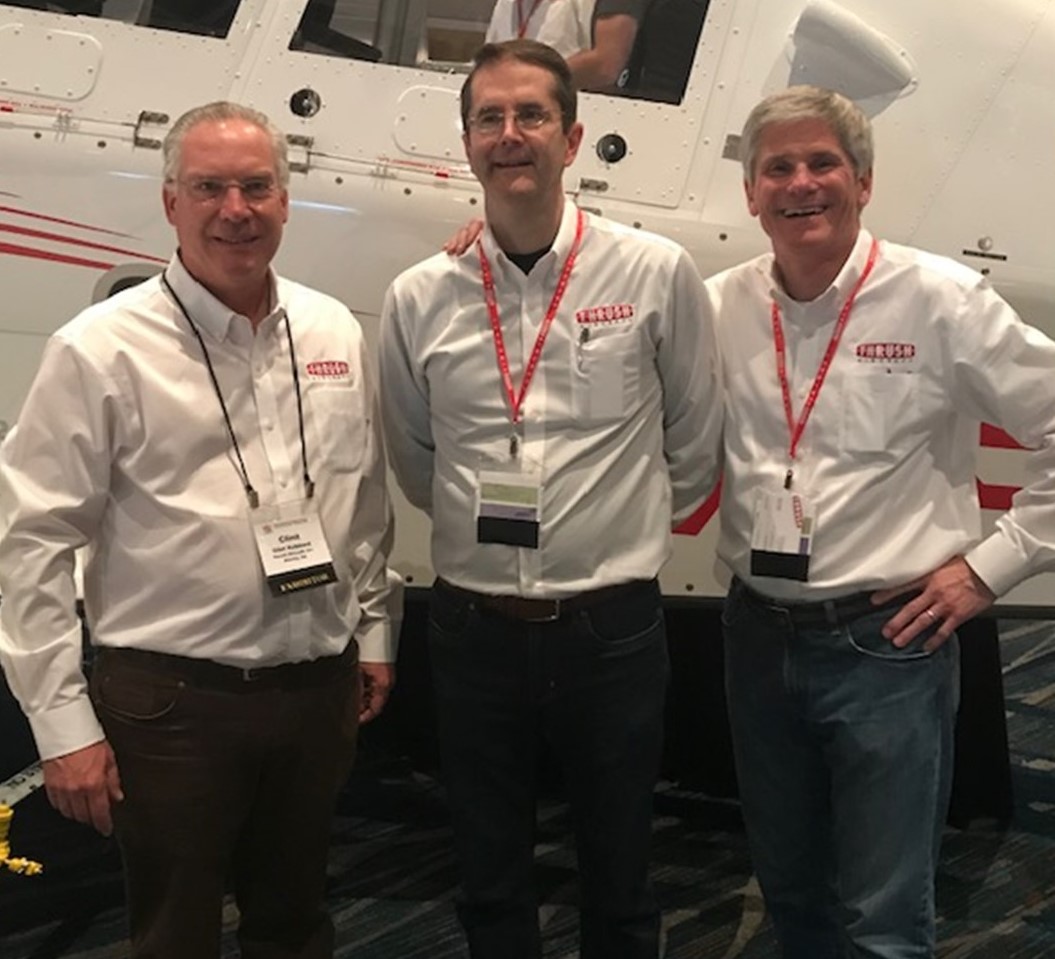 ---
THE SWITCHBACK: Crop to Fire in Minutes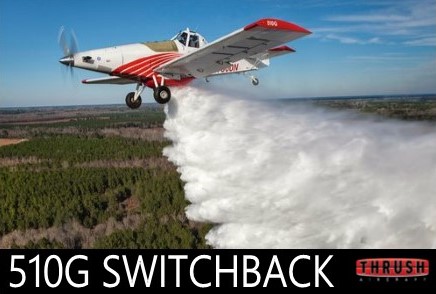 The Georgia State took possession of two Switchbacks December 2017.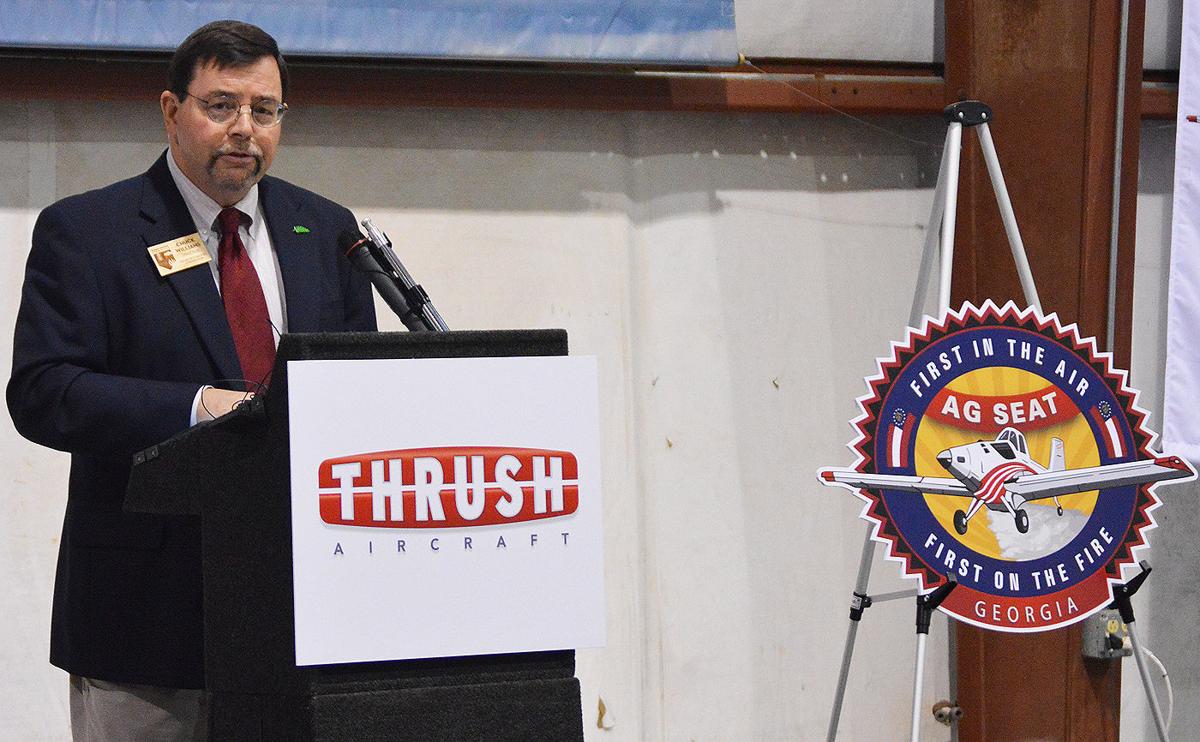 Powered by a GE H80 turbine engine, the Switchback is designated as a Single Engine Air Tanker (SEAT) aircraft and will be used by the Georgia Forestry Commission for fire detection, rapid response firefighting and training. Thanks to its size and maneuverability, the 510G Switchback has the ability to quickly deliver 500 gallons of water, retardant or fire suppressant with pinpoint accuracy in tight environments. In addition, the Switchback has the ability to switch from agriculutral spray duties to firefighting capabilities in a matter of minutes thanks to its unique fire gate delivery system. See the full article here.

Built Tough
Ruggedness and dependability are passions of Thrush and they have been for over 40 years. In this airframe you will experience a lifetime of productivity and value. Consider this, we have a stainless steel belly! All safe life limits exceed the competition.
Built with Pilot Safety in Mind
Also passionate about innovation and safety Thrush designs for superb visibility, pilot comfort and unsurpassed pilot safety. The large wing and the roll cage designed to withstand high G overturn impact. Wire cutters are standard equipment. We encourage innovation.
It's beautiful to be this rugged.
Easy. Higher. Bigger. Best.
Easy to fly, no flaps in turns. Higher effective speeds. Bigger swath widths. Best deposition. Best penetration. Much of this thanks to the large wing area. Get more done, safely.
Making the best even better is all in a day's work for us.
Advanced Avionics
Advanced but standard to us, the MVP-50T glass panel display allows you to monitor all performance parameters while maintaining excellent situational awareness.
No Airworthiness Directives
Zero on all Thrush Aircraft built after 2007. Less cost, less downtime. You make your money in the air and you get to keep more of it..
Simple to Maintain
Maintenance requirements are less and all safe life limits exceed the competition. The aircraft was simply made more simple - accessibility to all systems & frequently inspected parts on the ground is part of our design. Quality is more than a tradition for us. It's a way of life.
These are just some of the details, find out more!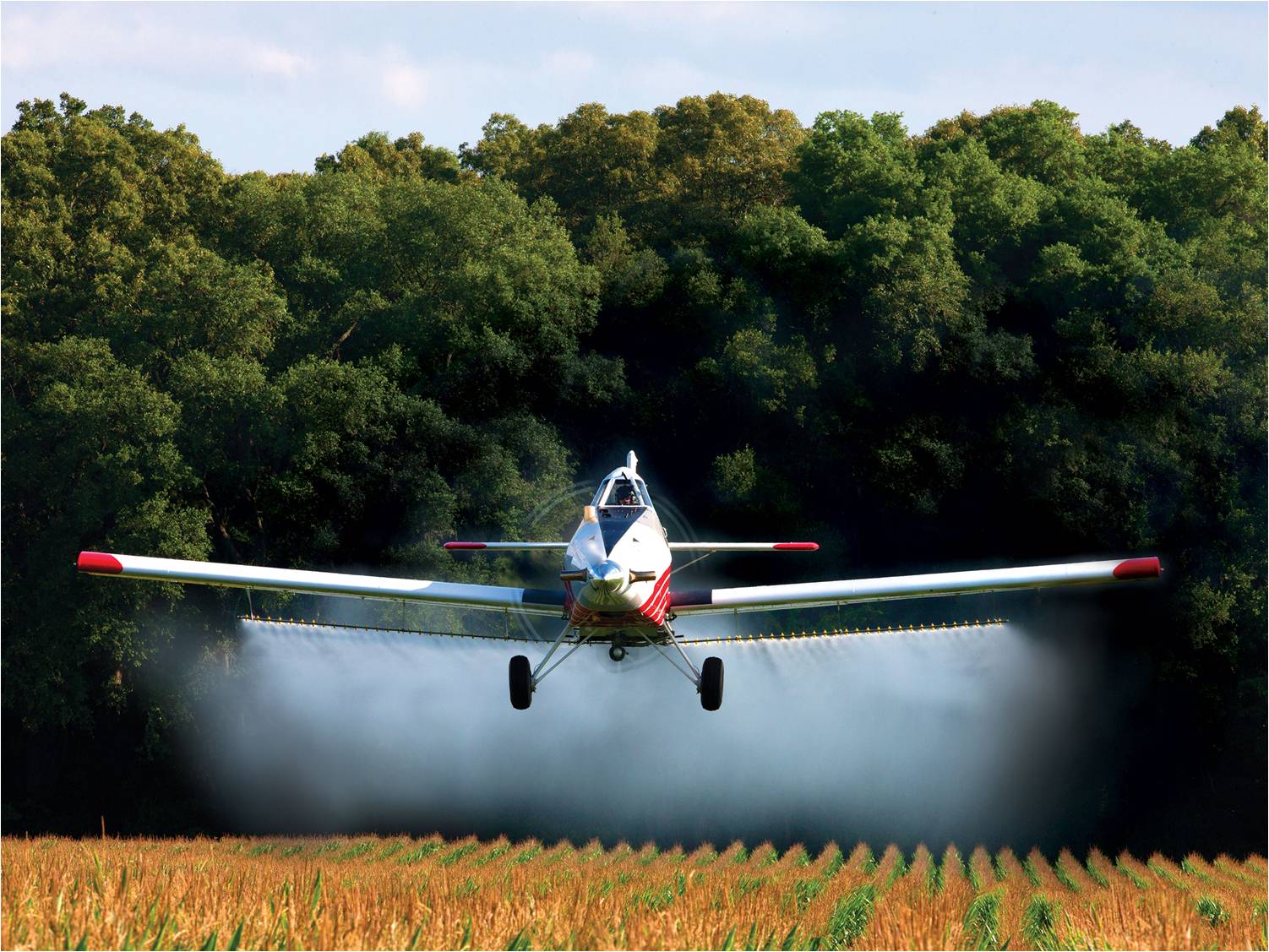 ---

Interested in the Thrush! Thank you- we're here to help
We have a ton of information for you. What are you looking for?
| | |
| --- | --- |
| Thrush Advatanges | Thrush Model Differences |
| Productivity/Performance Analysis | Operating Cost Analysis |
| Understanding Transport Canada | Private vs Commercial Operator |
| Finance Options | Insurance Options |
| Training Options/Support | Importing an Aircraft into Canada |
| Staying flying- Warranty | |
This and so much more. Call us at 1.800.776.4656 or email us with your questions.
---
THRUSH Training Courses
BETTER TRAINING. SMARTER MECHANICS. SAFER PILOTS. Whether you're a new technican or an experienced pilot, Thrush has a training course for you. See the details!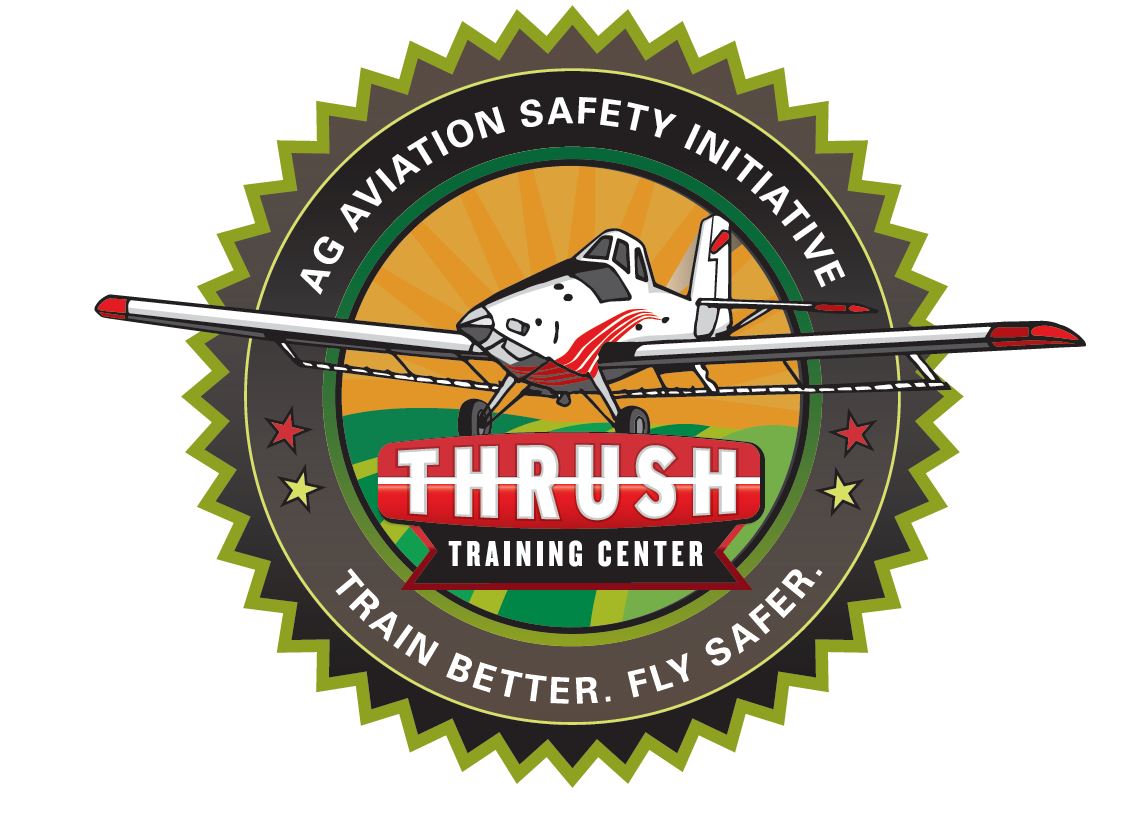 Jeff Farr of Farr Air Inc. was able to spend a week down in Albany, Georgia at the Thrush Factory to review the new training courses. Jeff "learned more than (he) critiqued, so it was a very worthy exercise". Take a look at his thoughts on these training initiatives.
Way Better Than XBox or PS4 Flight Simulator Gaming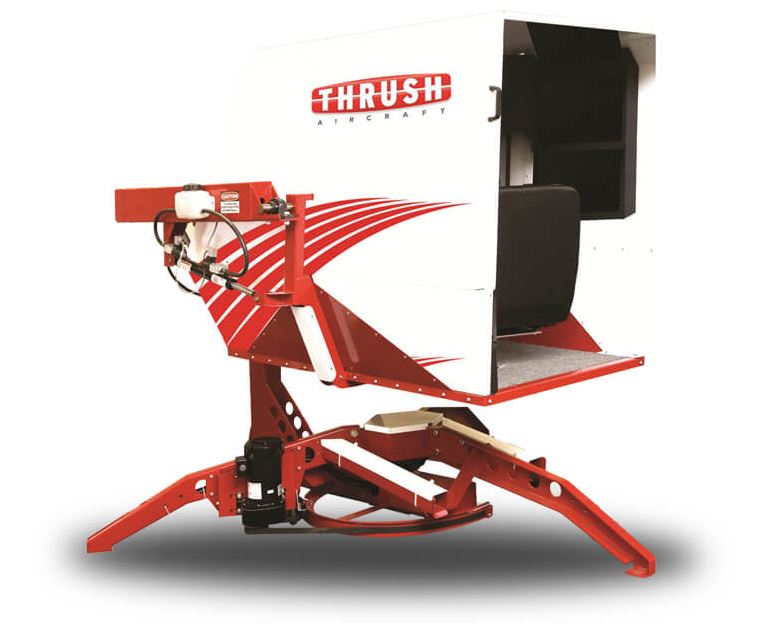 And if you are an ag pilot, way way better yet.
Practice all those emergency procedures here and now.
If you would like to book a seat on this full actuating simulator, please get in touch with us. We will make it happen.
Here are the details on this exciting, first of its kind of Ag, simulator.
Thrush is all about your safety, and they also have a host of training videos here. Short, to the point, but informative, take a view.
---

Fall 2022 Alert: YAS is planing a factory tour in the fall of 2022. Stay posted for details.
YAS works closely with Thrush to ensure we are meeting the needs of all customers. In 2017, we hosted our first Canadian Thrush tour. It was one day of looking, touching, feeling, riding and flying the Thrush. In 2018, we made a whole week of training and Thrush joined us, again. We can't wait to see what we can come up with next.
Pilots Planes & Prep 2019 - Press Release
Pilots Planes & Prep 2018- Press Release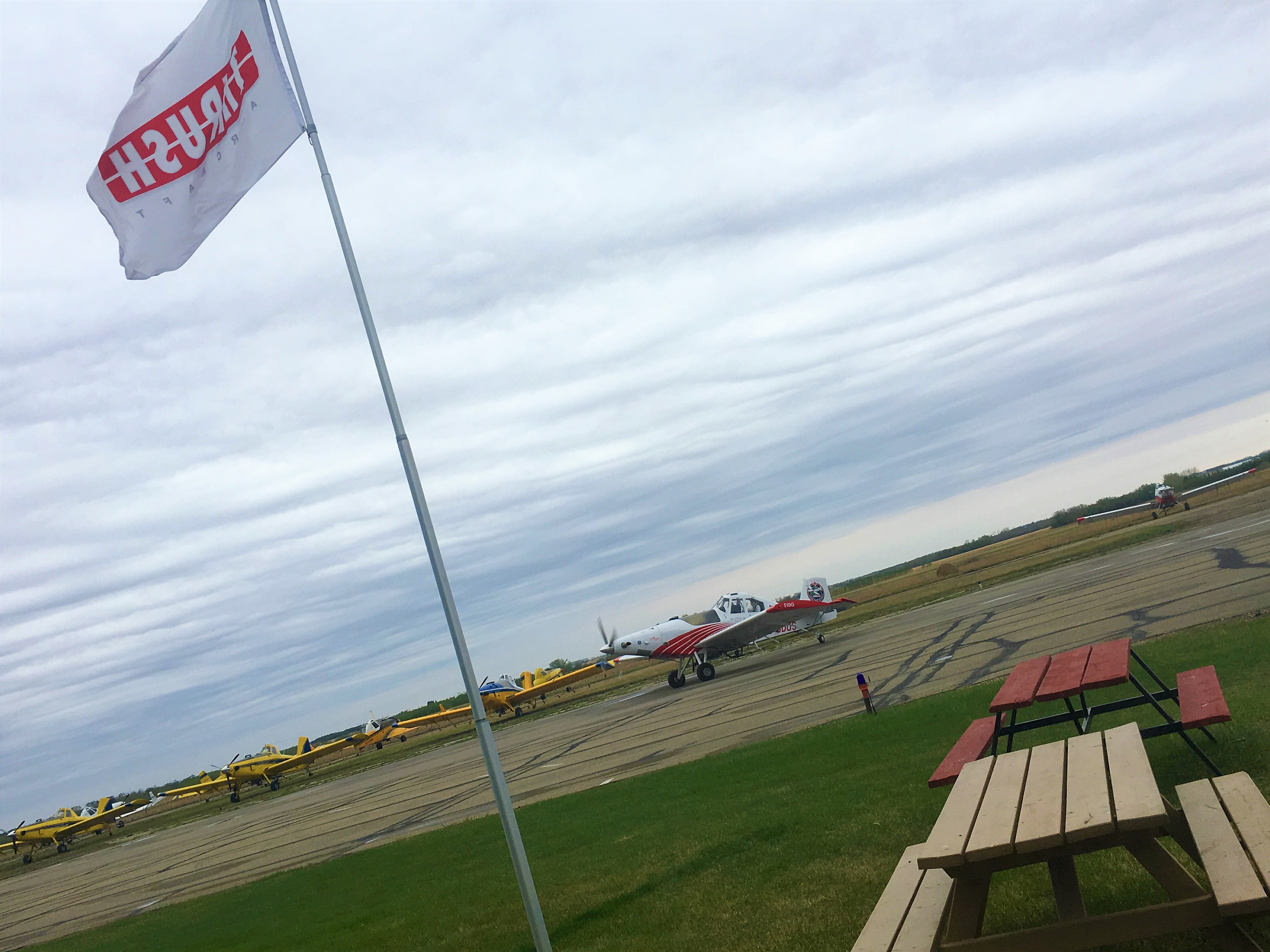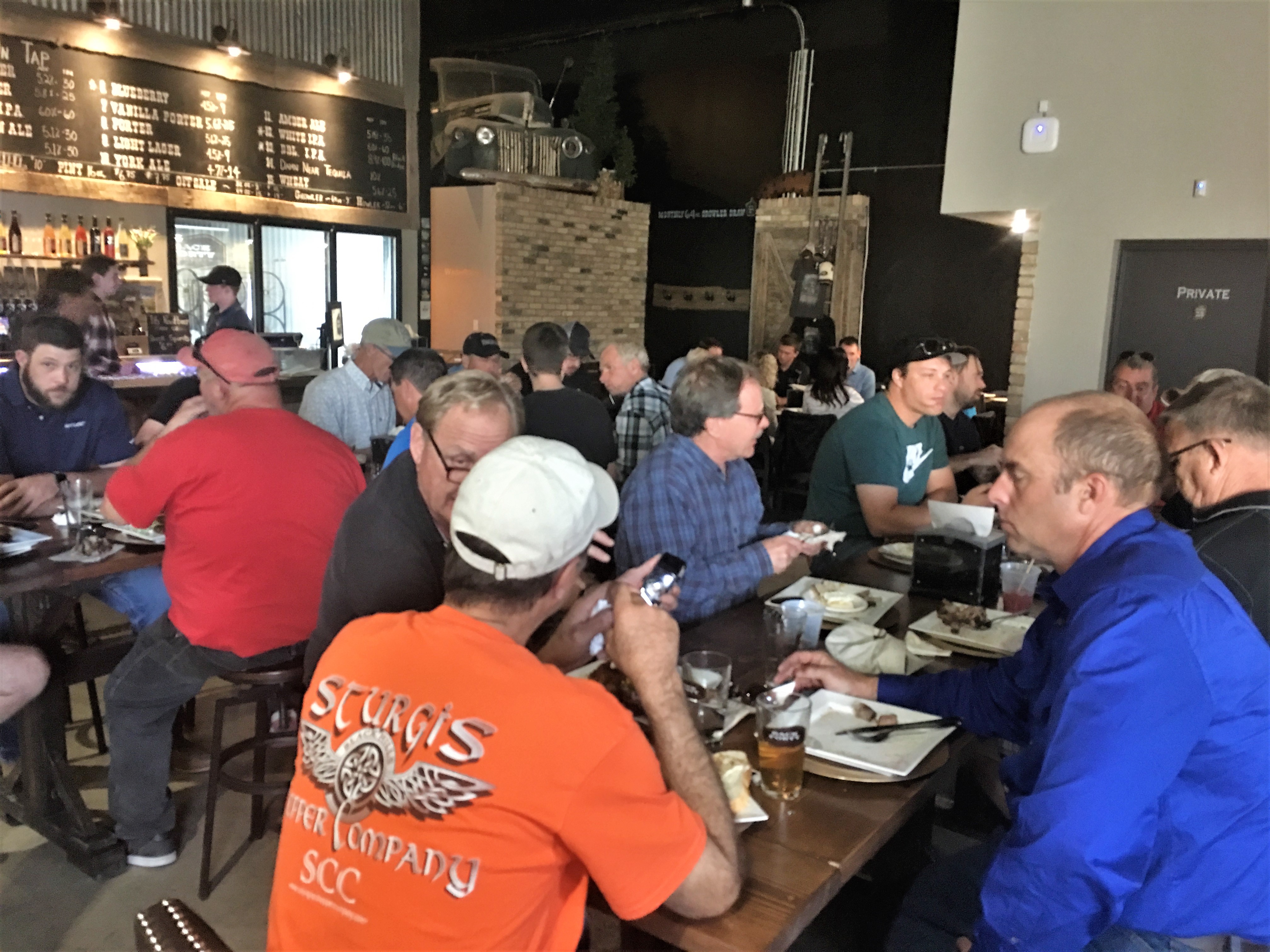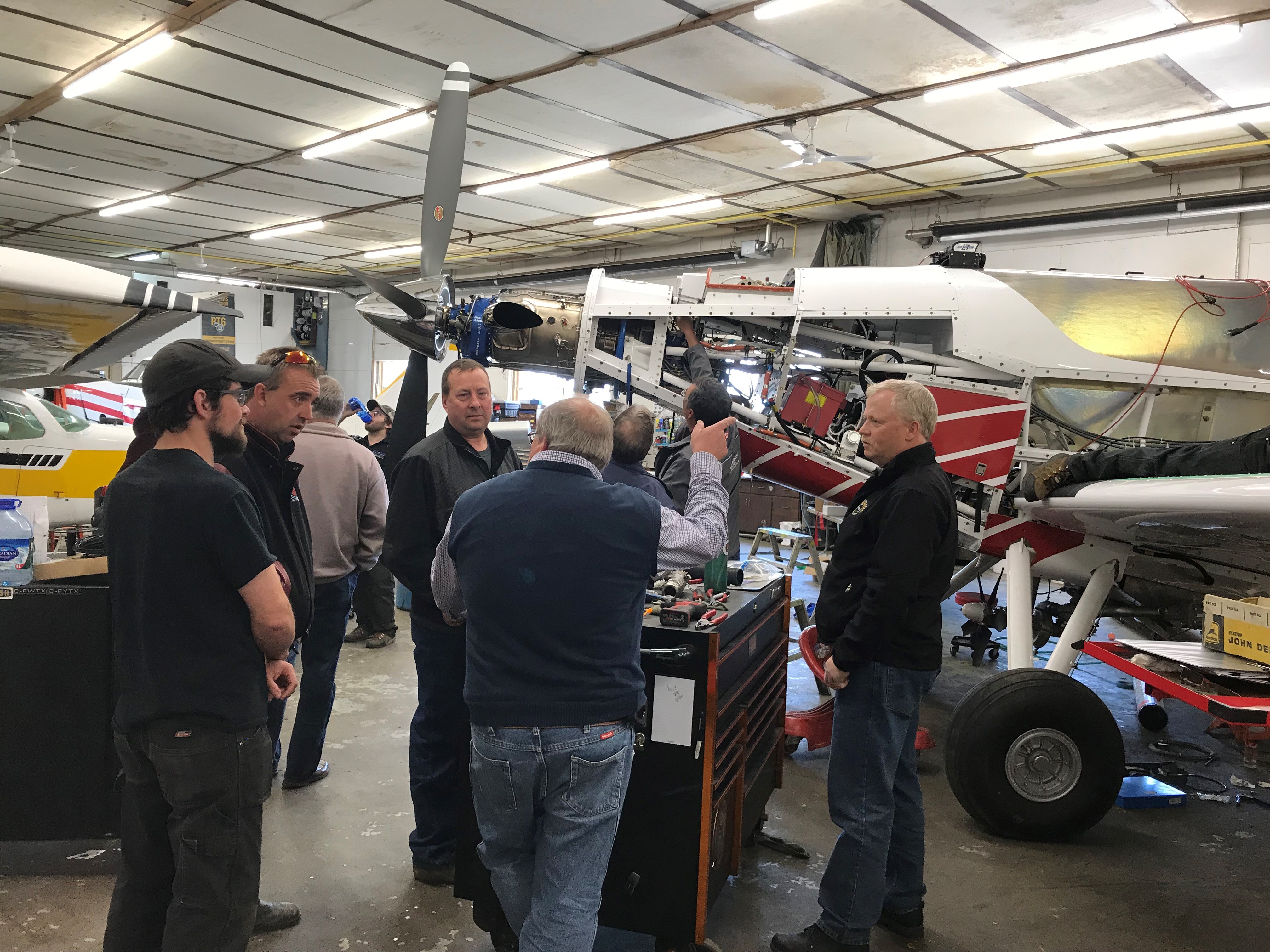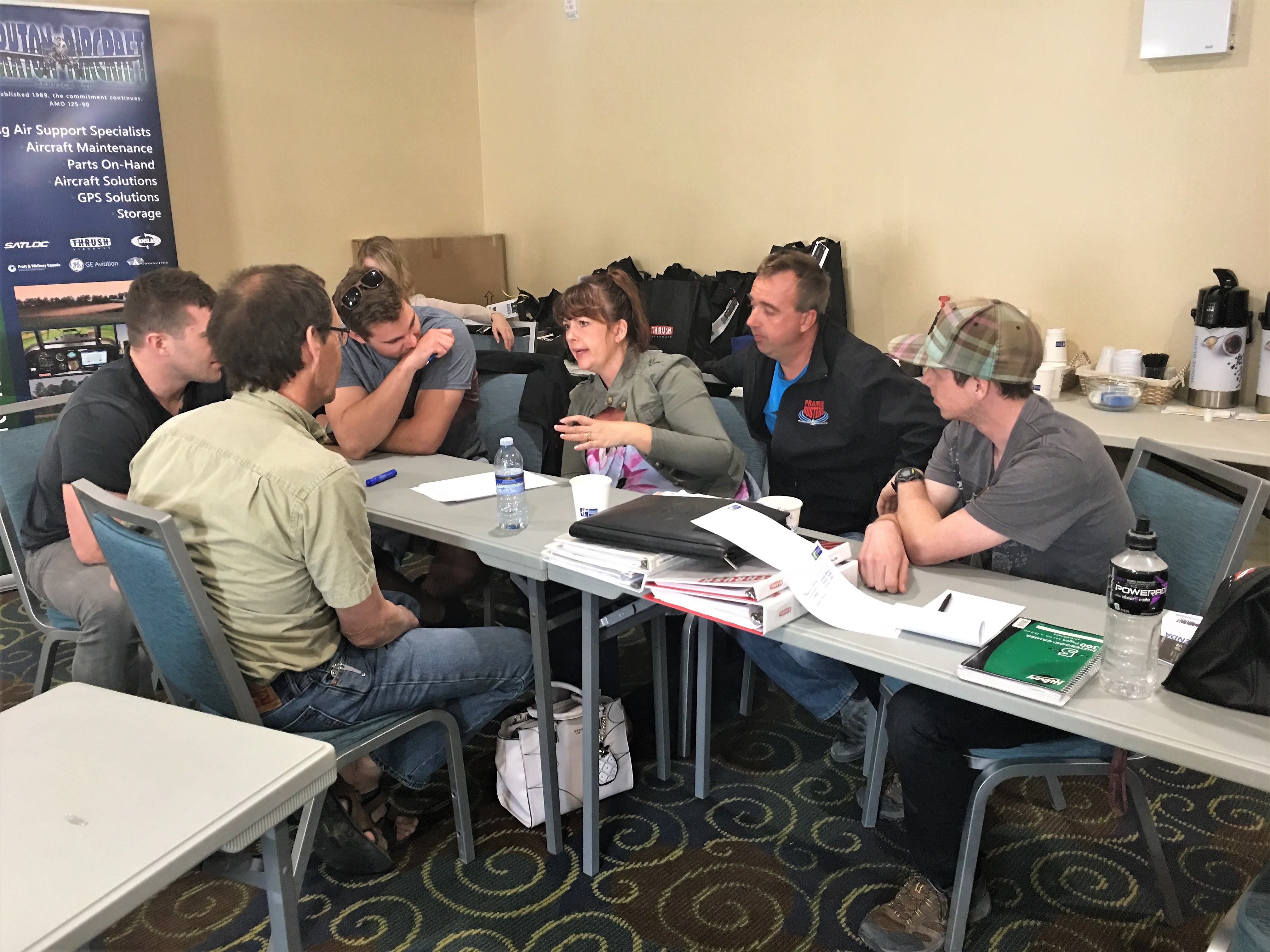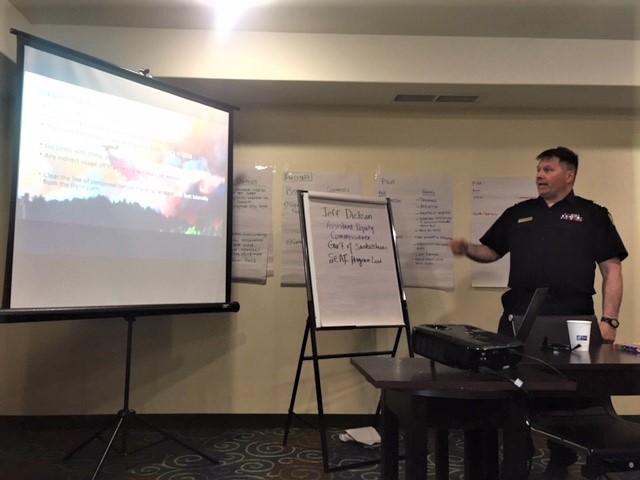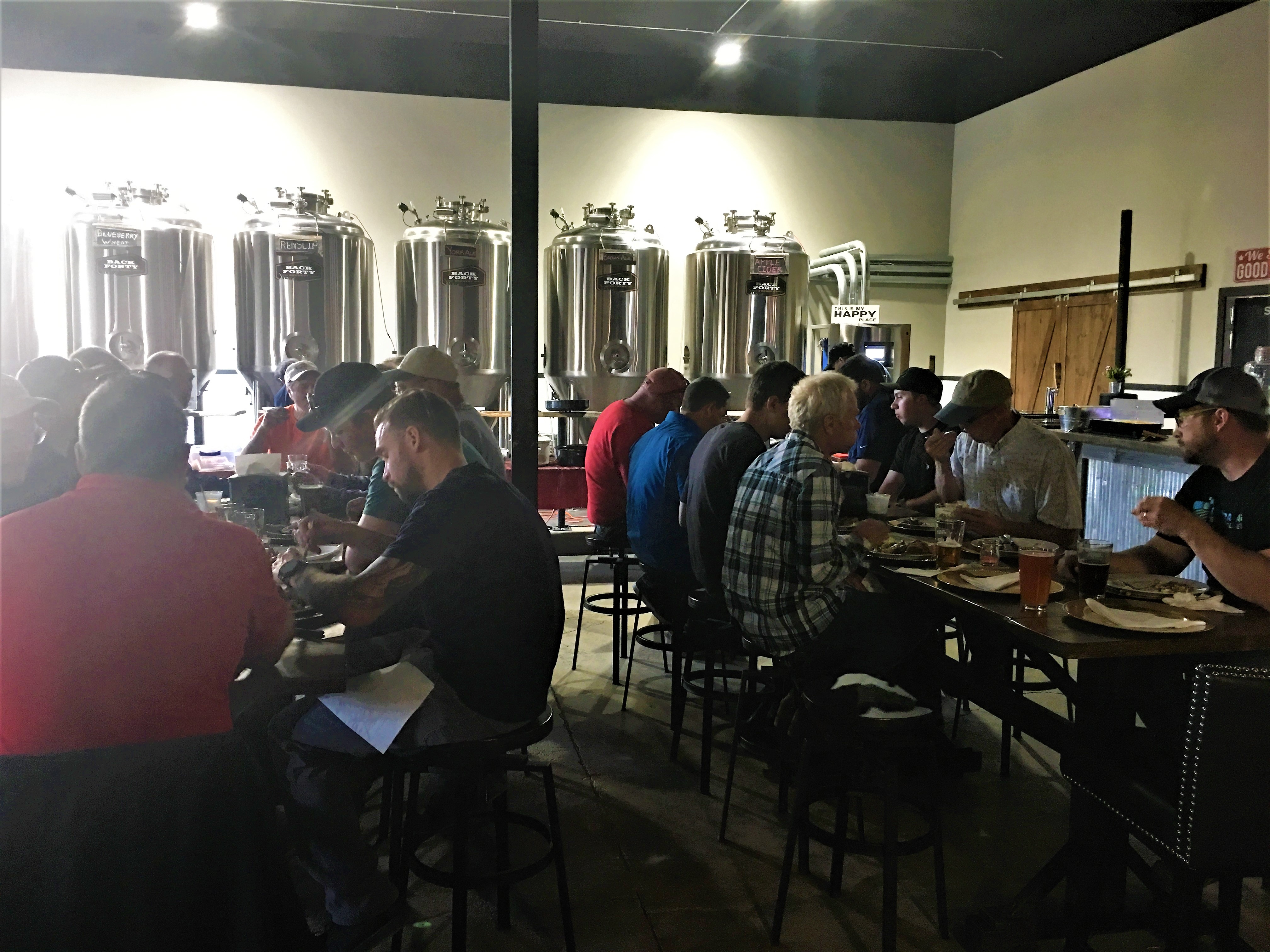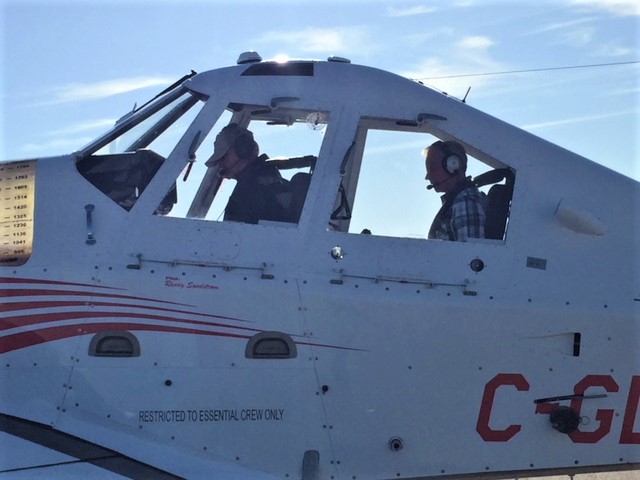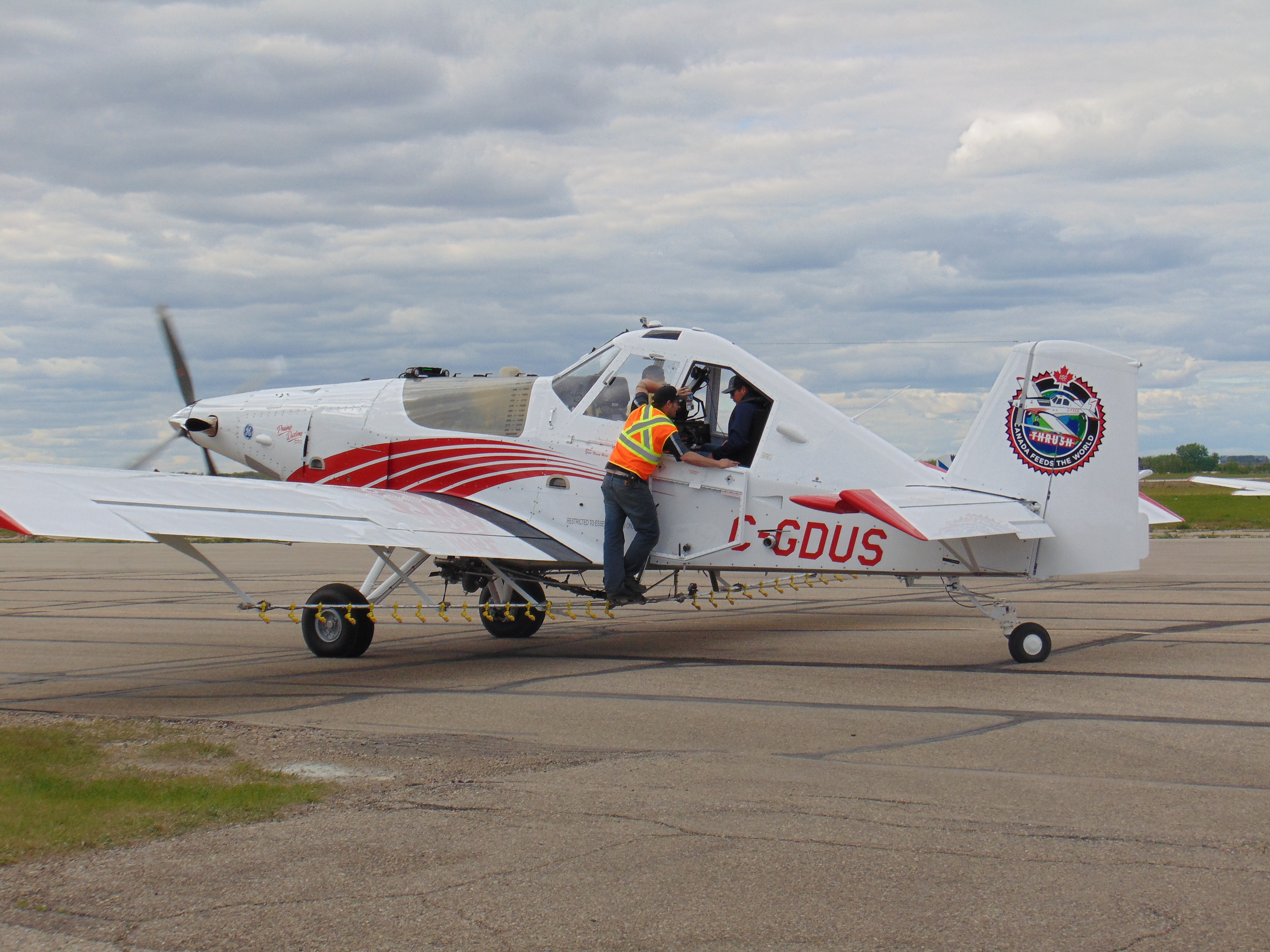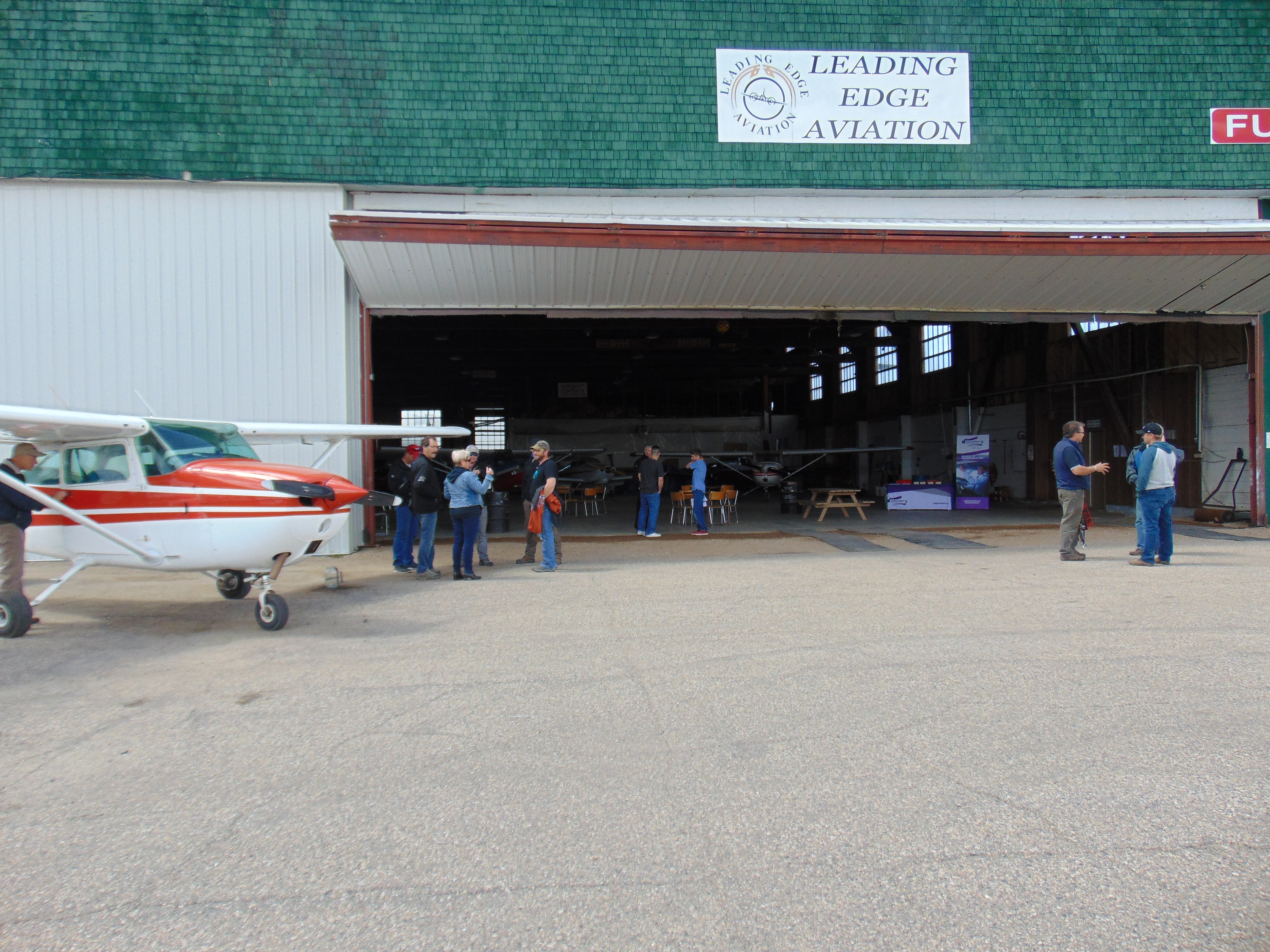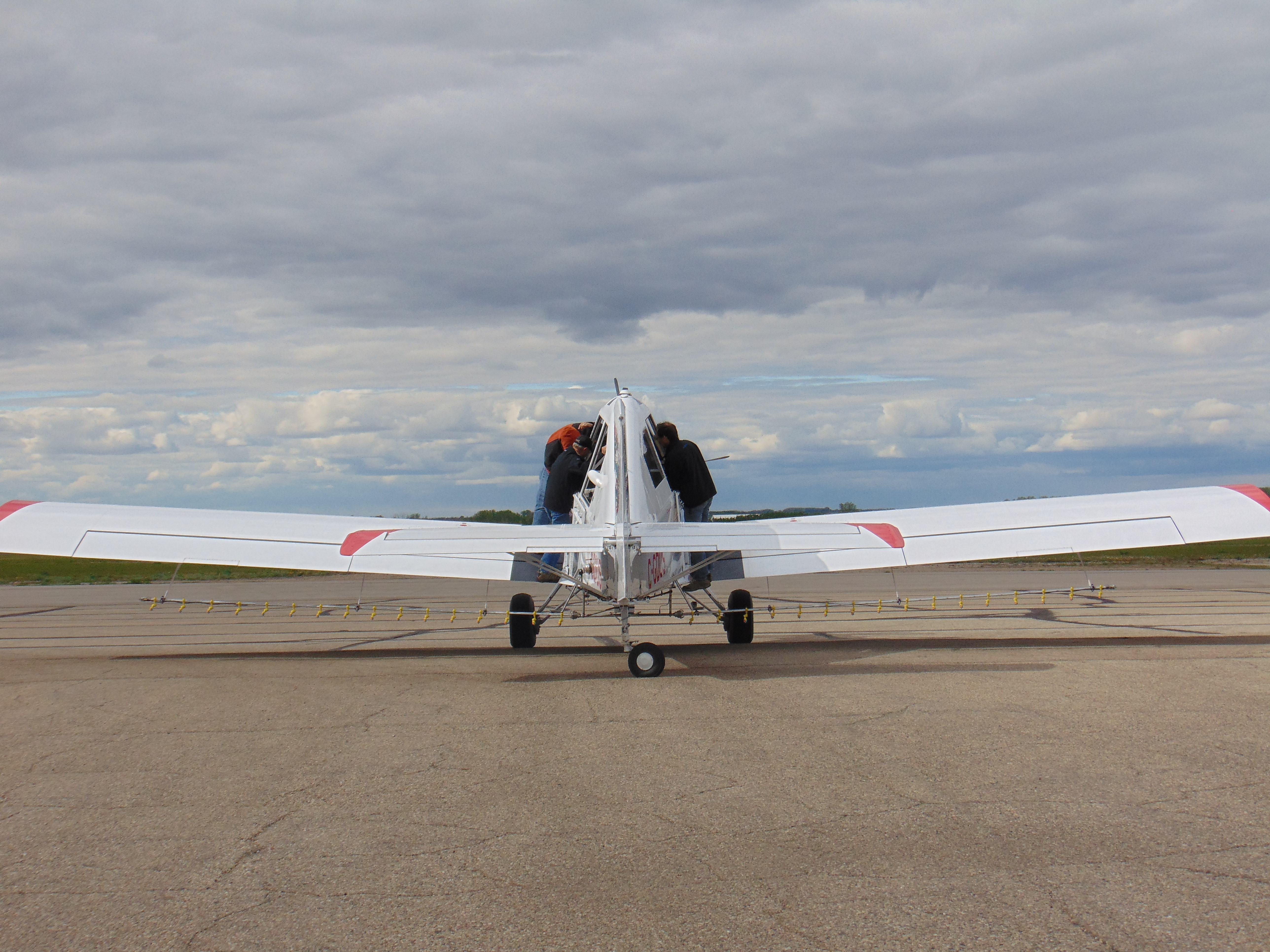 Meet Thrush Test Pilot: Terry Humphrey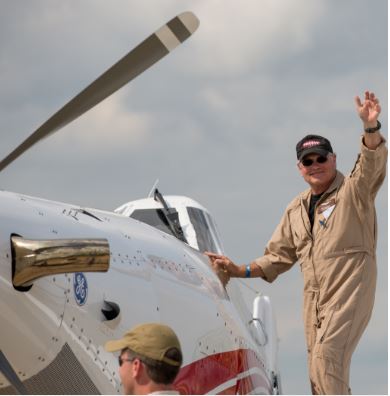 Terry is legendary in our opinion.
To confirm that you just need to talk to some of our Thrush owners that have flown and been trained by Terry!
Without him, we wouldn't be able to offer test flights
We were so excited to hear the National Agricultural Aviation Association awarded Terry with their Industry Safety Award at NAAA 2015.
Terry, in his humble way, says he is just an Ag Pilot. Terry, you are way more than that, our friend.
Well deserved Terry!
---

This is from 2013, but we are still so darn proud...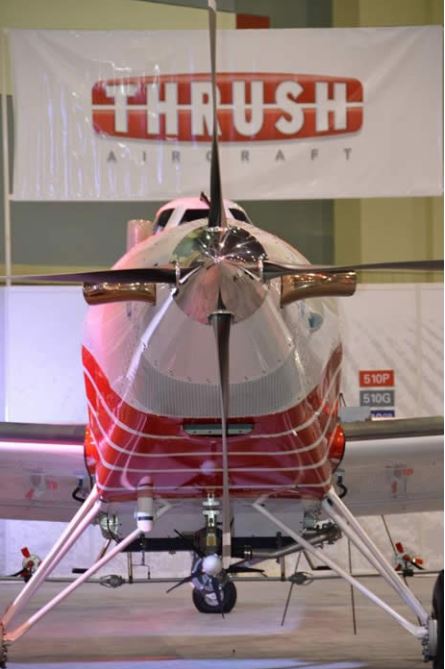 Thrush Ag aircraft are designed with pilots in mind. They are built to make your life easier and your job more successful. When your work as an ag pilot is in the cockpit of a Thrush, it's going to be a good day at the office.
That's why, at Yorkton Aircraft Service, we are proud to be a Certified Thrush Dealer. We believe it was time the Canadian Ag industry had a Canadian dealer represent Canada operators!
Thrush appointed us because of our proven model of dependable service to the Ag Industry and our reputation. Commitment proven over 25 years of business runs deep. Also, we won the appointment because we do not run an Aerial Application operation. Thrush believes their representatives should be independent, not competitors - and we agree. Our customers, not our own operation, come first.
Founder of Yorkton Aircraft, Allan Denesowych, was an AME and a Commercial Ag Pilot. He gave up flying Ag because he didn't like the model of competing with the very customer he needed to make his shop successful. It was the right thing to do and he has taken this philosophy with him as Yorkton Aircraft has grown.
We will give this aircraft the same attention and support we give all of our product lines. And we will give you all of our attention too. We are committed to keeping you and the aircraft in the air, because that's where you make your money.
Why Deal with us? Our value propostion and our commitment to you:
Yes, we are the Canadian dealer!
*Thrush is the first manufacturer to understand the importance of Canadian support. They chose an independent Approved Maintenance Organization to help their Canadian friends grow.
*We understand Transport Canada. We know our civil authority and requirements. You can count on us to help you navigate these regulations. No one knows the regulations like a Canadian.
*Financing and Insurance. We have options for you. We've worked hard to educated these partners about this industry and your investment. We continuously work towards a Supported in Canada solution.
*We are not an Ag Operator with our fleet competeing against our customers for both acres and support attention. This is unique amongst North American aircraft dealers.
*Certified. Our shop is P&W and GE Certified. We take your best interests very seriously.
*We are also a dealer/representative for practically every system on your Thrush - "if you fly with it, we support it". Anything that happens we have a solution, we have the support. We respect the investment you have made, we work hard to bring you the ultimate in support. Who else offers this level of support?
*We promote the Aerial Application Industry. Real leaders promote their industry, not their company. This is why we organize the "New to the Industry" session at the Annucal Canadian Aerial Applicators Association. This is why we embrace newcomers. This is why training is a key component to our service delivery. This is why we stay on top of industry advancements to support and enable our customer's growth. This is why we work towards being full service and support. Support, not the sale, is at the heart of every level of our organization.
This is not a new theme for us- see our 28 year old story here.
Who to call at YAS about a Thrush?
Cheryl takes the lead and then the rest of the team comes on board as required. Call Cheryl and get the details. 1.800.776.4656.
---

Does #28 sound sweet to you? That's right, that's next!