and Yorkton Aircraft have a long successful relationship dating back to 1995. In 2018, Transland LLC acquired SATLOC. We have enjoyed the same long relationship with Transland!
Helping SATLOC users for over 30 years - continuing the commitment
You can count on us for support long after your purchase. We carry an extensive supply of parts and loaner equipment on hand here in Yorkton for our customers. We have very strong working knowledge on the various SATLOC systems as well.
Below you will find a great deal of information not only on the product line, but also helpful hints & advice to maximize your SATLOC® experience.
We have assembled a number of details you should know about your system operation. To see them now, click here.
We can help. We look forward to hearing from you.
Interested in the airplane's on/off capabiliites? Here's an article on work we did with Xarvio.

THE G4: SMARTER AND MORE POWERFUL
The Satloc G4™ is the most complete and advanced aerial guidance system for aerial applicators. Built with an Intel® Dual-Core™ i7 processor, the G4 has top of the line processing power and includes Windows® 7 64-bit operating system. Beyond the basics, this system has many advanced features to support the pilot and to perform autobooms and prescription map work.
If you would like to test fly the G4 from your home computer we can arrange that for you. Email us or call us and we will send you a copy of the G4 simulator.
Featured here is the 9" moving map screen - a 7" screen is also available (same screen as shown in the Bantam picture below). View Data Sheet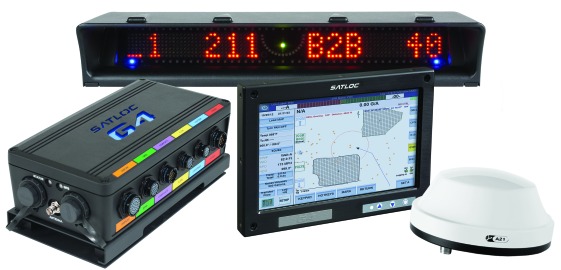 THE BANTAM: A little more BASIC SYSTEM
There are still a number of small aircraft in Canada and it is so exciting to have such a snazzy GPS system to offer. If your needs are basic, but you want a moving map system, this is the unit for you.
Pictured here is the Satloc 7" screen. The larger Satloc 9" G4 screen (as seen above) also interfaces to the Bantam if you prefer a larger viewing area. Yes, this system interfaces with flow control too. Talk to us about these options. View Data Sheet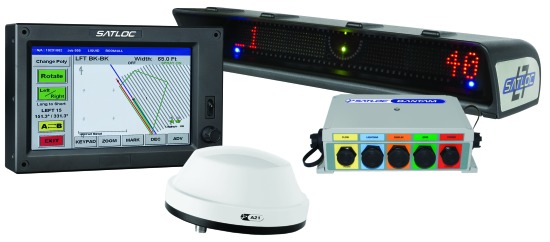 THE LITESTAR IV - THE REAL BASIC SYSTEM
The next generation in affordable entry-level GPS guidance
Seen here, the LiteStar IV™ is the next generation entry-level guidance system for aerial applicators. The all-new L7 lightbar and intuitive controller will simplify and improve all types of spraying applications. Simply confirm pattern type and swath width at startup and go to work, or immediately recall the previous job after boot up and go right back to where you left off.
The LiteStar IV includes the L7 lightbar, LiteStar IV controller, A21 antenna and associated cables. View Data Sheet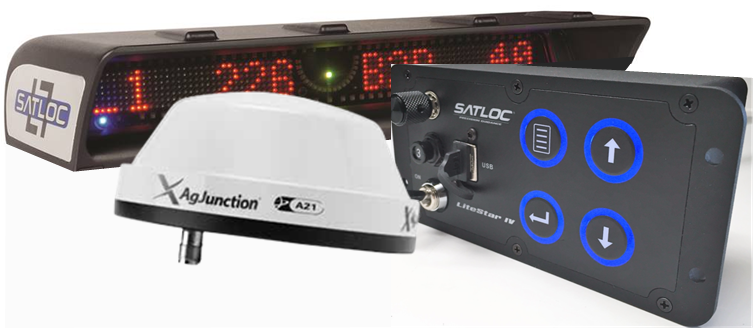 IF2 FLOW CONTROL - THE ON BOARD FATIGUE REDUCER - IF3 coming soon!
Intelliflow 2 released November 2017 - legacy unit still avialable while quantities last
With the IntelliFlow™ control system on board, spray rates will be automatically controlled with an accurate constant flow upwind and down.
Also used for variable rate mapping as well as automatic spray on/off. View Data Sheet
If you have flow control, we highly recommend installing an inline strainer ahead of your flow meter and valve. See details here.
Check out this article on auto boom field mapping!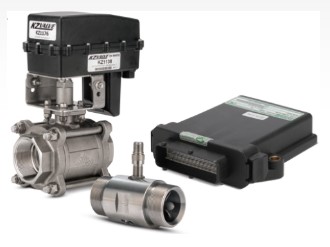 The pilot's office companion! It's free to Satloc users.
The program is called Mapstar.
The latest version has a direct KML (Google earth) file converter.
Let's have a conversation about how this software can help your operation.
Mapstar users, if you need a key code to activate your software call Cheryl 1.800.776.4656 with your software version. (Version is found under Mapstar Help, Key Code)
Satloc Mapstar software download here.
Contact Tanner at YAS for a keycode to take the program out of Demo mode.
---
Other Downloads you may find useful:
Loading Air Trac Software on the Bantam
Updating G4 Software Instructions

Pressure Management Kit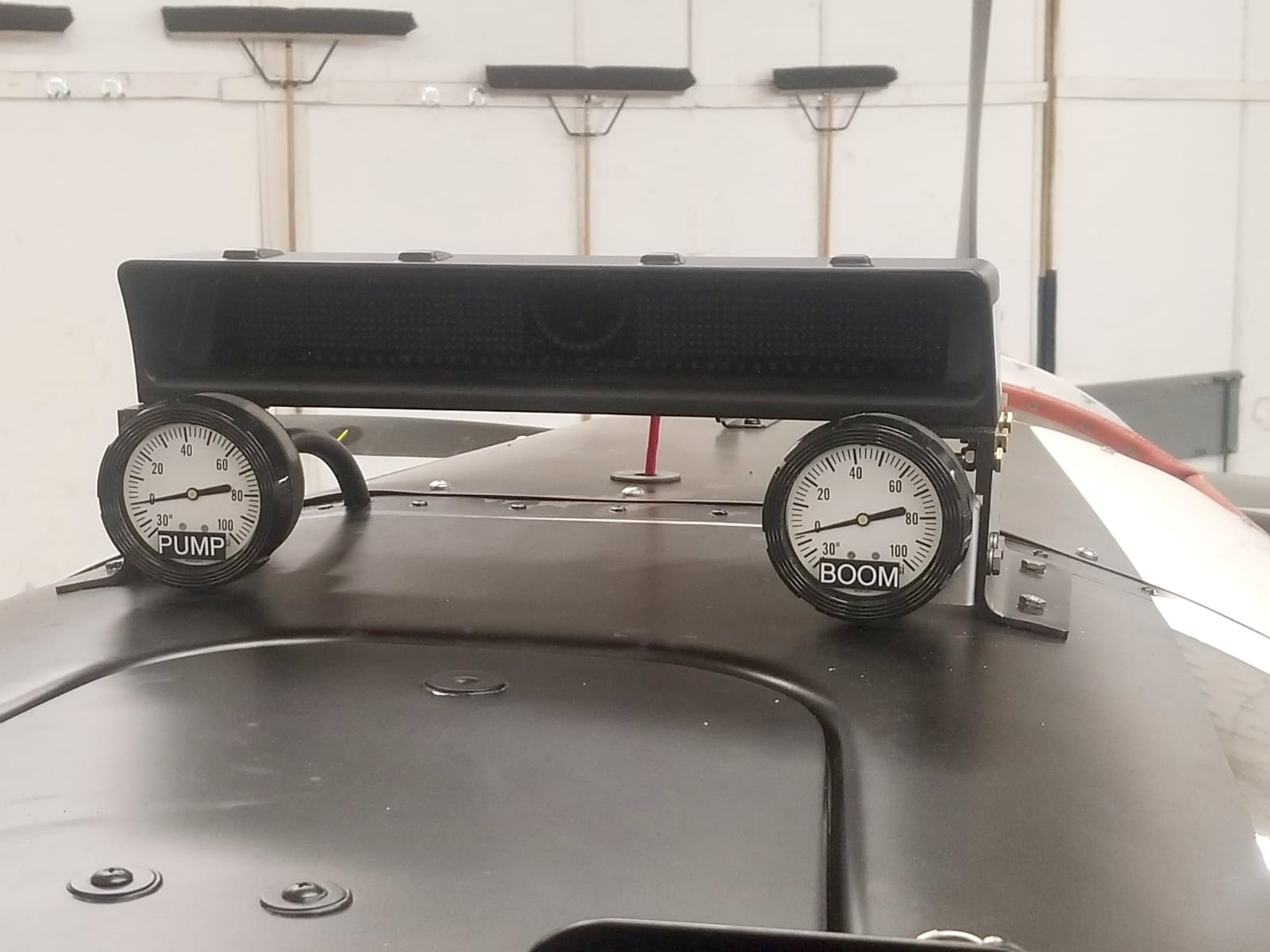 This Yorkton Aircraft addition to your GPS system is designed to help you manage your pump and boom differential. With flow control this is a must have. Many don't realize how hard their pump is working and forcing the flow control valve to deal with all that pressure PLUS give you exact target rates. Read more here.
---
Laser Altimeters by Ag Laser

The interest in this products reminds us of when Flow Control was first introduced. Pilots/owners questioned the value in the product. But those who fly with it now, won't fly without it. Both flow control and this Laser are tools for the pilot to help him do a job very well and reduce his work load, to keep him fresh.
As one pilot told us:
"When I'm tired I suspected I flew higher. The laser proved that to me. Plus at dusk, last of the daylight I always seem to question my spray height given the low light conditions. My Laser Altimeter helps me do a consistent job and helps to keep me safe."
Click here for more info.
Available now; ready to ship G4, Bantam, IF2 to you!

Available now: Used M3

Flow Control Meter Ranges
Correct meter capacity is critical to accurate readings. Be sure you have the right meter! Check out flow range information here.
Trimec: Typical Factory Calibration 94~
Meter is round
| | |
| --- | --- |
| Meter Size | Flow Range |
| 1.5" TPO4O | 15 - 150 GPM |
| 2" TPO5O | 30 - 300 GPM |
| 3" TPO8O | 60 - 600 GPM |
---
Turbines Inc:
Typical Factory Calibrations
The 1.5, 2" meters: 318~
The 1" meter: 995~,
Meter is hexagonal - most popular in Canada
| | |
| --- | --- |
| Meter Size | Flow Range |
| 1/2" TM0050 | 0.75 - 7.50 GPM |
| 3/4" TM0075 | 2.0 - 15.0 GPM |
| 1" TM0100 | 5.0 - 50.0 GPM |
| 1.5" TM0150 | 15.0 - 180 GPM |
| 2" TM0200 | 40 - 400 GPM |
| 2" TM0200L - has 1.5" throat | 15.0 - 180 GPM |
---
Flow Meter Calibration Adjustments:
The best way to make changes is to work with known quantities. Know your required quantities, know what went out.
If you want the meter to count faster (put out more) increase your calibration code.
If you want the meter to slow down (put out less) decrease your calibration code.
In Ag spraying, this is the formula we have relied on for calibration adjustments:
- What the GPS said / What you know is true * existing calibration number
In Foresty, this is the formula (based on different measurements):.
- What is required for the job divided by what you actually used (the known actual value is always the denominator).
- Then times that by the existing calibration number.
Flow Valve Maintenance - click here for instructions.
Pressure Switch Adjustments - click here for a field reference.
Flow Meter Debris- click here to see what could be causing the issue.

Is your GPS receiver set to PRN 135? In Canada, this is the most effective WAAS satellite. How to change to this satellite can be found here.
Zoom: To have Intellitrac automatically zoom in/out to keep your pattern in view while spraying, the ZOOM button must be in AUTO mode.
G4 logging at 0.2 seconds - The G4 is very robust, it can handle lots of data. We recommend logging at 0.2 seconds. The fast airplanes are moving at 60 meters per second logging your position more often greatly improves your return to field accuracy and provides a much more accurate as applied map.
Corrosion induced Intermittent Problems - The slightest amount of corrosion on a pin, on a fuse, wherever will cause you more grief than you can imagine. Tug test your cables. Always checking your cables for proper connection by giving them the tug test first before disconnecting so you know you had a bad or good connecction.
INFO SWATH: tells you many swaths are left to spray in your closed pattern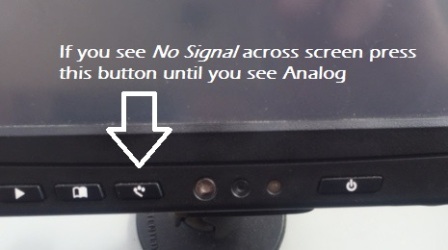 For our Bantam Friends and for the time when NO Signal dances across your touch screen, this is the button to touch - see the arrow - until you see Analog and your screen will be back. We call the button the dog paw one - first one left of center.
SYSTEM CODES? Do you know what your calibration code is? Your ag laser code? Your autoboom code? Write it down somewhere - we always recommend the front page of the journey log. Or, better yet, placard the dash with these codes. Guaranteed you will need them one day.
RETURN 0: Forgot to mark your last field and you need to return to it? This will take you there.
WHY DID MY SCREEN GO TO A BLACK BACKGROUND? Somehow you pressed, SET SET. This changes your screen from day to night mode; pressing this again brings it back to day mode. The dark screen is very good for the end of day flying to reduce cockpit brightness.
INFO INFO: is the short cut key to the Flow Control menu
LOG: pressing the LOG key after you press CLEAR Pattern Enter. This puts your new field in its own file. Saves tons of time if you want to go back and review a specific field later.
Prefer RED? You can change your swath line colour, in a G4 to red from blue on the 3rd page of the Options menu.
Forgot to mark your field?: RETURN 0 will take you back to your last spray point, as long as you haven't activated your spray on position since last in the field.
See your as applied map on Google Earth: With the latest Mapstar version you simply open your log file, click the KML button and voila - two google earth files are created - one for your as applied, the other for your ferry and turn displays. The KML files are automatically saved to the same direcotry as your log files. As long as you have google earth on your computer, once you click the KML file Google Earth will automatically load with your file layed on top.
Memory Sticks along for the ride in your UPS Port: Not a good idea. Use your memory sticks only for transferring files. Otherwise they can be a pain on boot up and can slow your system down, or even prevent a boot up.
Ferry Flights: If you have your system set to log at 45 mph, remember even on your ferries the system is logging. If you are on a lng ferry, you may want to increase this logging speed to a factor above your spped to prevent logging or press LOG & turn logging off.
Cycling your Intelliflow Valve:: in the test valve page change Open Time to 2000, Close Time to 2000 then down below choose OPEN and watch your valve/encoder position. The Legacy Intelliflow open is ~1100, IF2 ~3200 - does it move to this range? Then choose CLOSE, does position change In Legacy system to 3400-3600, in IF2 system to 6500-6800? Anything outside these parameters suggests a problem. If you get no action, make sure your bypass switch is in NORMAL mode, in Bypass your valve will not respond to commands. Remember to put your OPEN and CLOSE time back to 200 when you are done the cycle, or your valve will not work in flight.
Flow control seems lazy? It could be dealing with too much pressure. We have lost count of the number of problems solved by installing a pressure gauge to read your pump pressure. See the details here.
Speaking of pressure...using Pressure Switches? If your flow control is using a pressure switch for the spray on/off condition, make sure you have a spare switch on hand. They gum up easy and will quir working. You won't see painting on your screen, your acres won't count, no flow monitoring, no control. It's mid season, if you haven't had trouble, consider changing your switch with a new one.
Flow Meter Debris- click here to see what could be causing the issue.
Seeing F1 message? - The internal CMOS battery in your CPU is dying. On average they last 5-7 years. Connect with us to get the right replacement battery.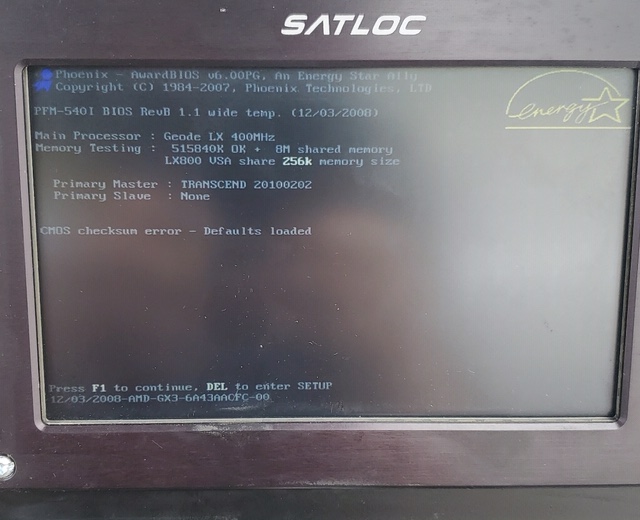 Virtual Lightbar: Remember your Satloc has a virtual lightbar! We don't promote head in cockpit so only use in extreme circumstances. Fly safe!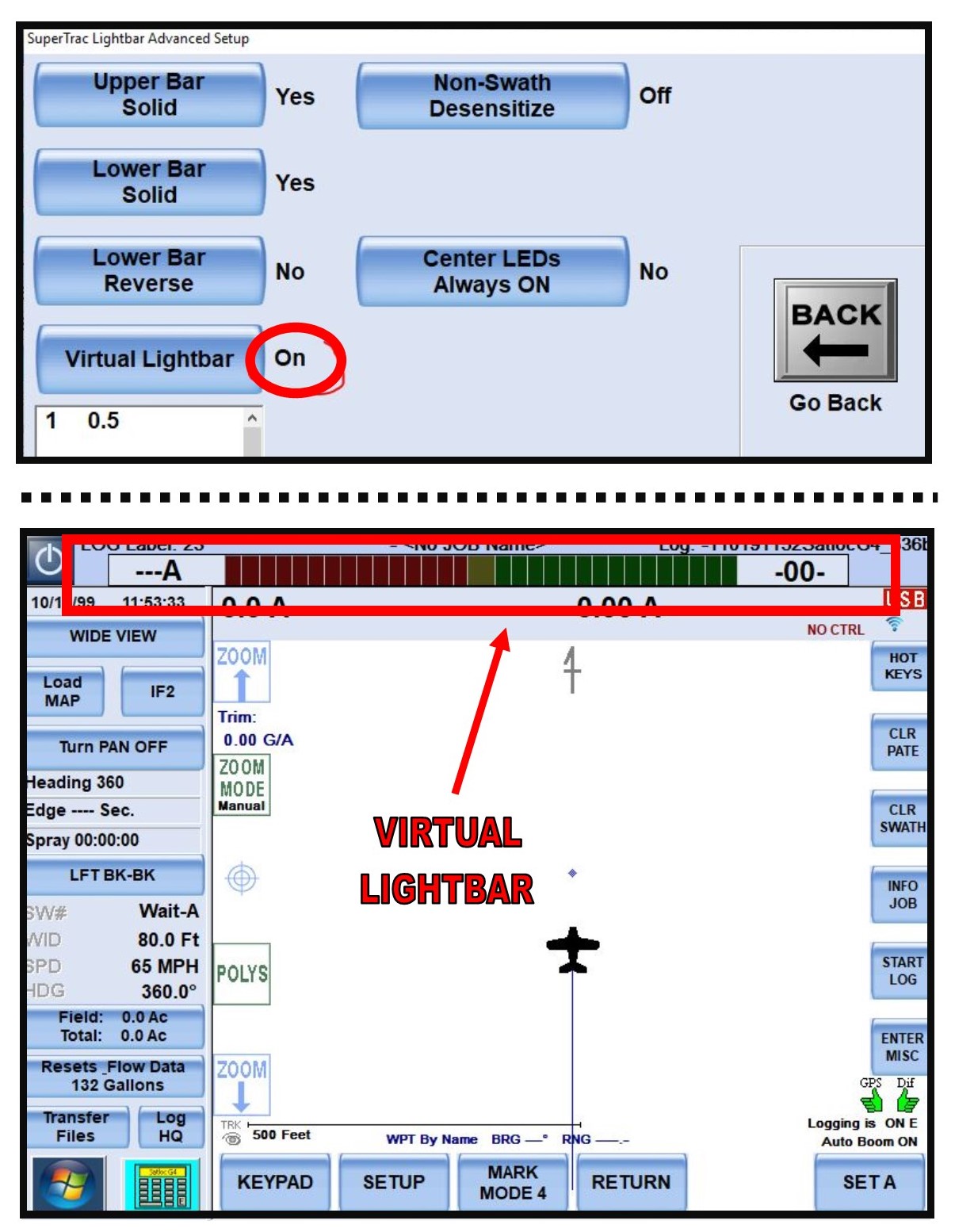 Calculator: Did you know your Satloc GPS screen has a calculator on it?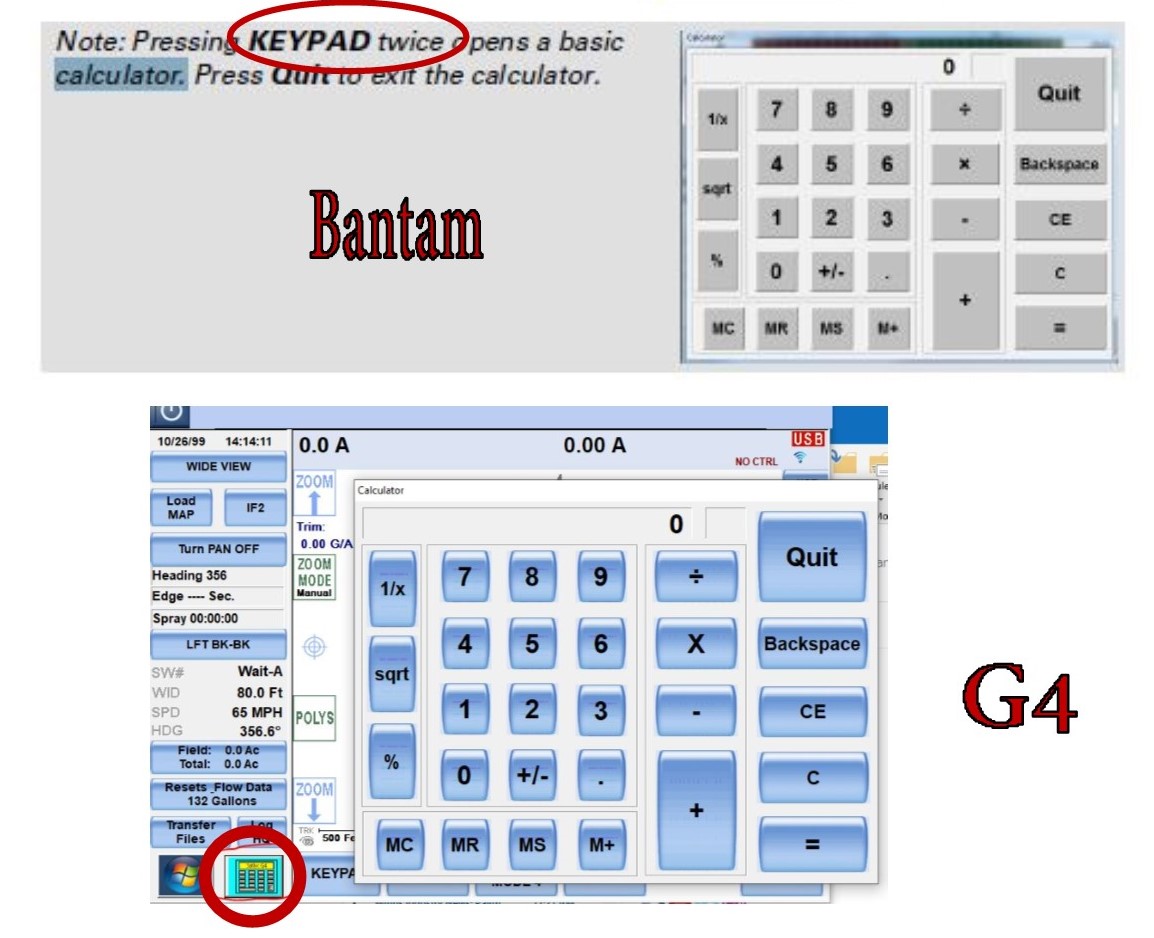 We can send any of this software direct to you. No charge!
G4: 3.18.110.1596
IStar Launch: G4_3.3.20.1514
Image 2015May21
LPC V1.0.0.980
BIOS AJ01
G4 L7 Firmware 1.004g
IntelliTrac_v3.17.105.1243
Intelliflow 2 G4_3.10r2_7.31.17_CAN
Intelliflow 2 Bantam 3.10.r2_7.31.17_RS232
IntelliFlow: _3pE (Use G4 to load)
Bantam: 5.5.27.1890 (Requires hard drive replacement, necessary if using IF2)
Bantam 4GB image: BV06_011415
Bantam 32GB Image: BantamWES_32G_2017Mar10_ET2
Bantam L7 Firmware 1.005b
M3: 3.0.4.795 *USB only, Version 2.5.50 for card systems
https://yorktonaircraft.com/pub/ATVer2550.zip
Mapstar: 8.6.40.1327
See the download link in the GPS Office Software section above.
Mapstar users, if you need a key code to activate your software call Cheryl 1.800.776.4656 with your software version. (Version is found under Mapstar Help, Key Code)

GPS revolutionized our industry in the early 1990's. We've been involved from the start and we are excited to always share our years of experience with all operators!
Not only are we a Satloc dealer, we are a Level 2 service centre for Satloc too, which means we can upgrade or even repair your system right here in Yorkton. If you need help using it, we are here for you too. We have a dedicated team offering our customers after hour, in-season support on a 24/7 basis. We create cheat sheets to help you manage your mst in application features of your Satloc® system.
We're there to keep YOU in the air!
---
Another GREAT GPS STORY:
Young pilot to senior pilot - "That is the best damn fatigue instrument ever made!"
Senior pilot says, "What do you mean, I don't have a fatigue instrument on board?"
Young pilot, "you sure do- it's right there in front of you. It's called a lightbar! When I'm fighting to grab my line or can't stay centered, I know it's time to rest!"
This story was told to us by Leif Isaacson, the 2014 NAAA President, when he joined Yorkton Aircraft's new pilot session held at the February 2014 CAAA Conference in Regina.
---
Interesting Reads:
#YorktonAircraft was pleased to assist with the auto boom field mapping - thanks BASF. Satloc Auto boom control on that pretty Thrush - well done #YorktonAircraft team!! Thanks Target Airspray for the opportunity!
Read the article in AgAir Update. Watch the video.
---
Call us to discuss any of these exciting products and let us help you figure out how they will be most beneficial to your operation.