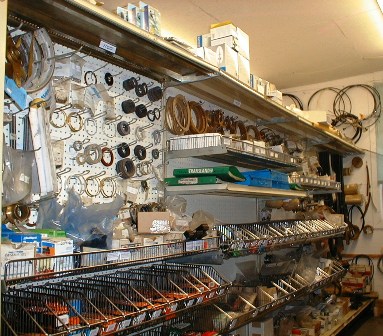 We carry parts and equipment for practically every Ag model flying today. We're there to keep you in the Air!
So whether you fly Air Tractor, Braves, Cessna, Weatherly, Pawnee, Ag Cat, Thrush or even a Cessna 172 we likely have what you need. We're There to Keep You in the Air. Our parts inventory is in excess of $250,000.
We are a distibutor for practical every major ag air product line there is, all so we can keep you flying and minimize downtime. Take a browse through this list of our specialty products.
If you are looking for spray equipment parts, go to this page please.
---
The LOADMASTER™
4 Blade Prop by Aero Innovations LLC - Industry's Newest STC

Talk about a Thrust Forward!
STC SA03439CH is now Canadian approved and this means 4-Blade Prop upgrade for Canadian -34 Air Tractor and Thrush owners and pilots.
Over 40 props now in flight!
This is our newest dealer line!
Provides:
- Additional shaft horsepower
- Shorter take off distance
- Increased climb rate
- Great stability in the turns
- Improved aircraft empty weight CG
- Increased fuel efficiency
Some testimonials:
"Really liking it! She pulling loads off the runway a few hundred feet sooner and climbs out better with the load. It grips the air better at the slower speeds, so the turns when it's heavy are smoother. She's a beast!" Denver Craig, 510P, Provincial Airways, Moose Jaw Canada
"ALL PROS. NO CONS. Better take off performance, more pull in the turns, smoother, quieter, better ground handling, moves Ag aircraft CG forward, Hartzell reliability and service. Great Prop!" Adam Meyerkorth, AT502B, Rock Port, MO
Here is the Aero Innovations brochure with testimonials.
Contact us with your interest.
Look for Aero Innovations on Facebook and stay tuned here for our STC install progress.
---
AG TIPS

In the fall of 2014, Ag Tips announced that the FAA had approved an Alternate Means of Compliance (AMOC) for operators with their Ag Tips. Ag Tips was able to successfully demonstrate that their tips do not accelerate wing fatigue. Air Tractor customers with the Ag Tips installed were able to remove the penalty on their wing life hours as a result.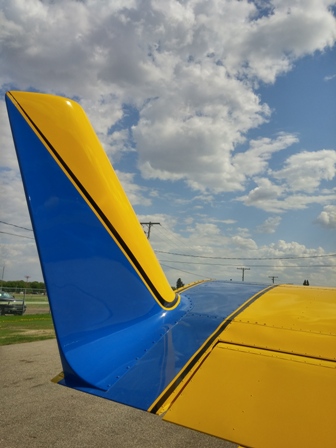 The Air Tractor Ag Tips are now certified in Canada under STC SA00489LA. Thrush are certified under STC SA00580SE.
See the recent tips installed on an AT301 - Owner/Pilot loves the way they make this Air Tractor fly. Call us for more details.

Here is a copy of Ag Tip's latest ad.
---
Air Conditioners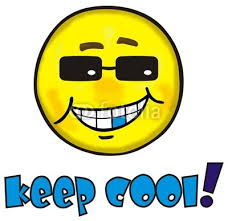 We are a dealer for Collins Aircraft Dynamics and Zee Systems to outfit Ag Cats, Air Tractors, Thrush models.
---
AMSAFE Air Bags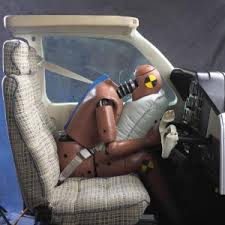 We are an AmSafe authorized dealer & certification centre meaning we are authorized to sell, install, certify and recertify the equipment as required.
About the airbags:
The AmSafe system uses the original harness mounting points and does not interface with the aircraft wiring or power system making installation relatively easy.
AmSafe has over 50,000 systems delivered to both commercial and general aviation. The Inflatable Restraint systems are flying on 30 airlines and are installed in over 5000 General Aviation aircraft with over 13,000 seat placements. Since coming to market, there has NEVER been an inadvertent deployment of the system except at installation and maintenance.
Ag STCs include Thrush Aircraft and Air Tractor.
Contact us for more details.
---
Batteries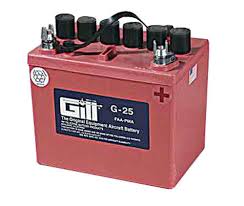 We carry many types of batteries in our regular parts inventory. Call us.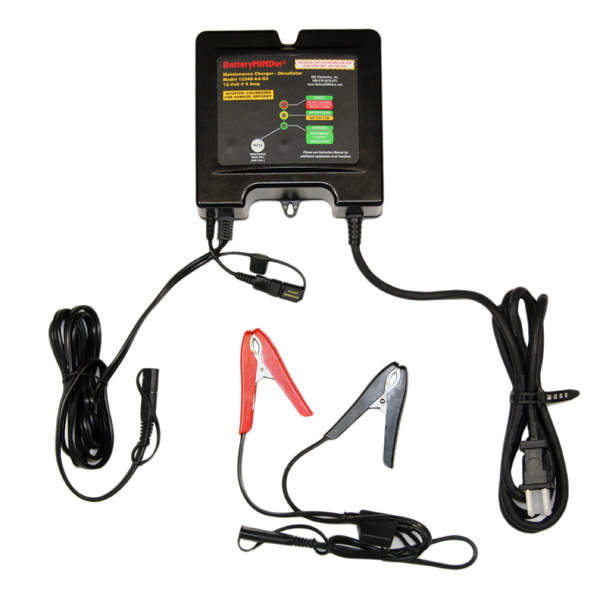 Here is another recommendation - a Battery Minder - this has become a regular stock item too. Helps to sustain the life of your battery and it's the ideal product for those planes that sit all winter or for lengths of time between flights. Nothing more annoying than finally finding the time to go for a flight and the battery is dead - UGH!
---
Bottom Load Fuel System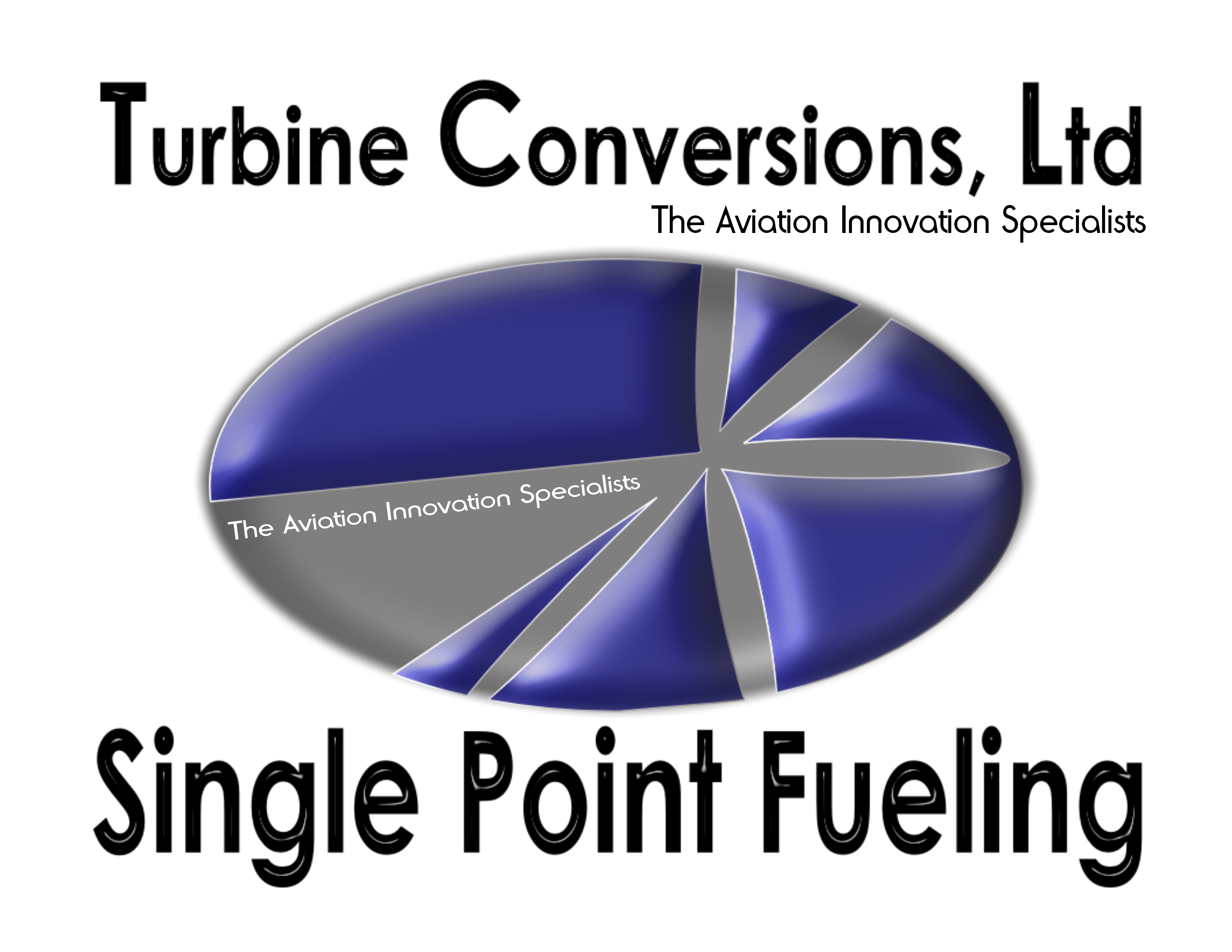 Wing fuelling is a hassle and a hazard, isn't it? We have installed numerous Turbine Conversion Single Point Fuel systems and the operators love them. The bonus to this STC'd system is the fuel level control readout and automatic shutoff to prevent overfilling. There are many more features.
Here is a quick features and benefits sheet.
---
Dry Breaks & Couplers- Emco Wheaton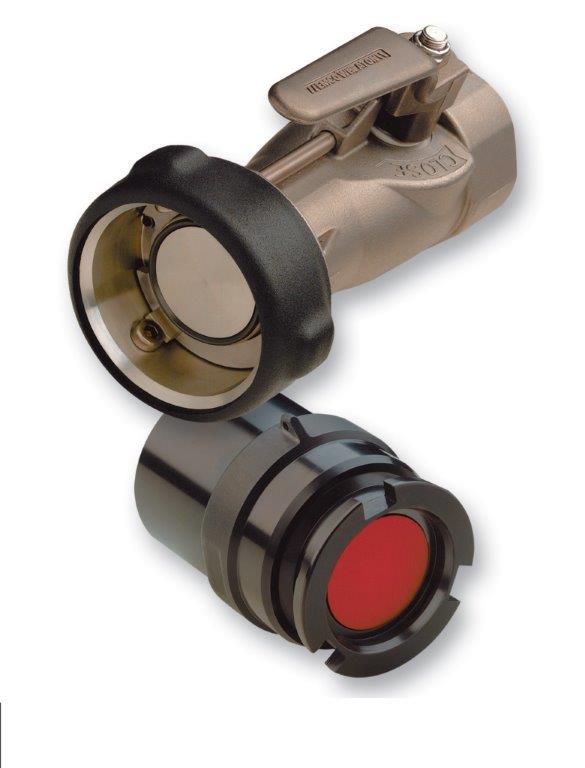 We carry a full line of 1" , 2" and 3" adapters and couplers in stock for both product and fuel.
Emco Wheaton invented the term "DRY-BREAK ® " in the 1950s and it has become recognized in the industry as the leading brand of couplings that allow for spill-free disconnect of the two components. Emco Wheaton DRY-BREAK couplers and DRY-BREAK adapters are designed for total safety. Fluid cannot flow until the Emco Wheaton coupler has been locked into position on an Emco Wheaton Adapter and the valve opened. The coupler can only be disconnected from the adapter when the valve has been closed. To learn more about this product line visit their web page here.
To watch a video on how these units work, see one here.
Repair kits are also available, see them here: 1" kit, 2" kit and 3".kit.
Contact us for more information.
---
ELTS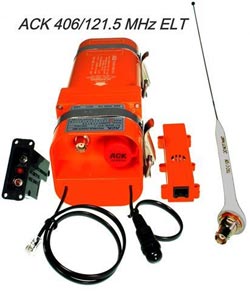 We carry the ACK line mostly, but have also worked with Pointer and Ameri-King.
Contact us for product information.
Great News! We are now able to test and certify ELT's. Kenny Wong is your man! Kenny joined our team July 2017 as our AME-E and has been working long and hard on getting this division up and running. For more information, contact Kenny Wong.
---
Flap motors, Flap Switches, Aileron Cables Etc.
Yes these items are on our shelves. And so much more...
---
Hooker Harness - New Systems and Parts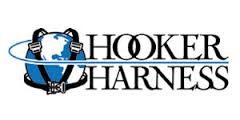 We have been working with this company for years.
Let us help you get the right replacement set for your aircraft.
---
Inline Strainers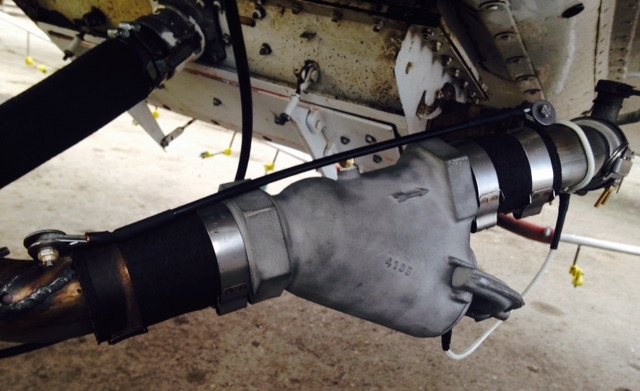 This item is a huge downtime saver!
Installed before the spray valve, this strainer helps to prevent suck back clogging plus it catches all the debris and plastic from your loading tank.
We've even found small rocks in here.
Once an operator installs this strainer in one aircraft, the ENTIRE fleet gets outfitted. For less than $500 you can prevent a ton of downtime.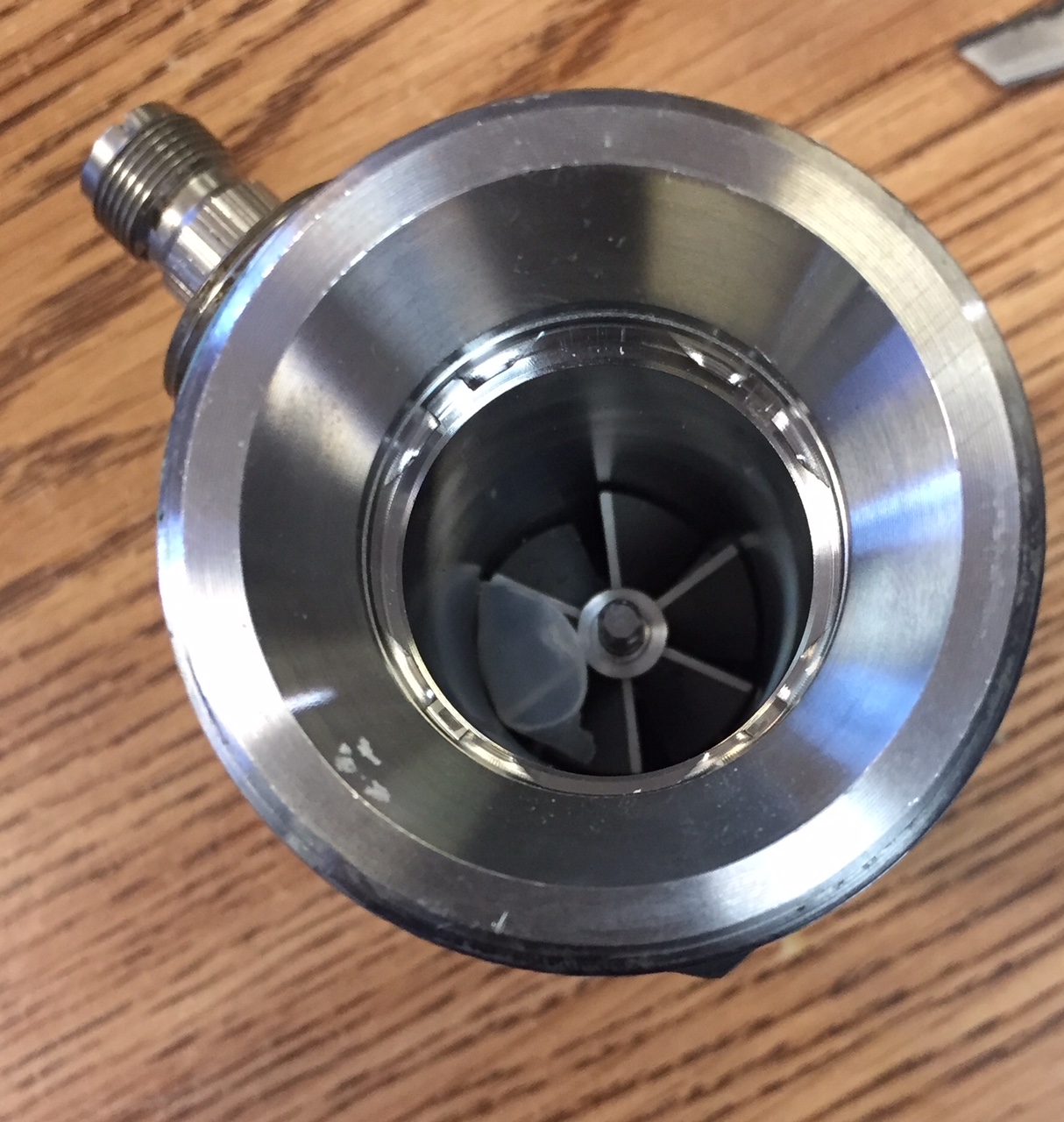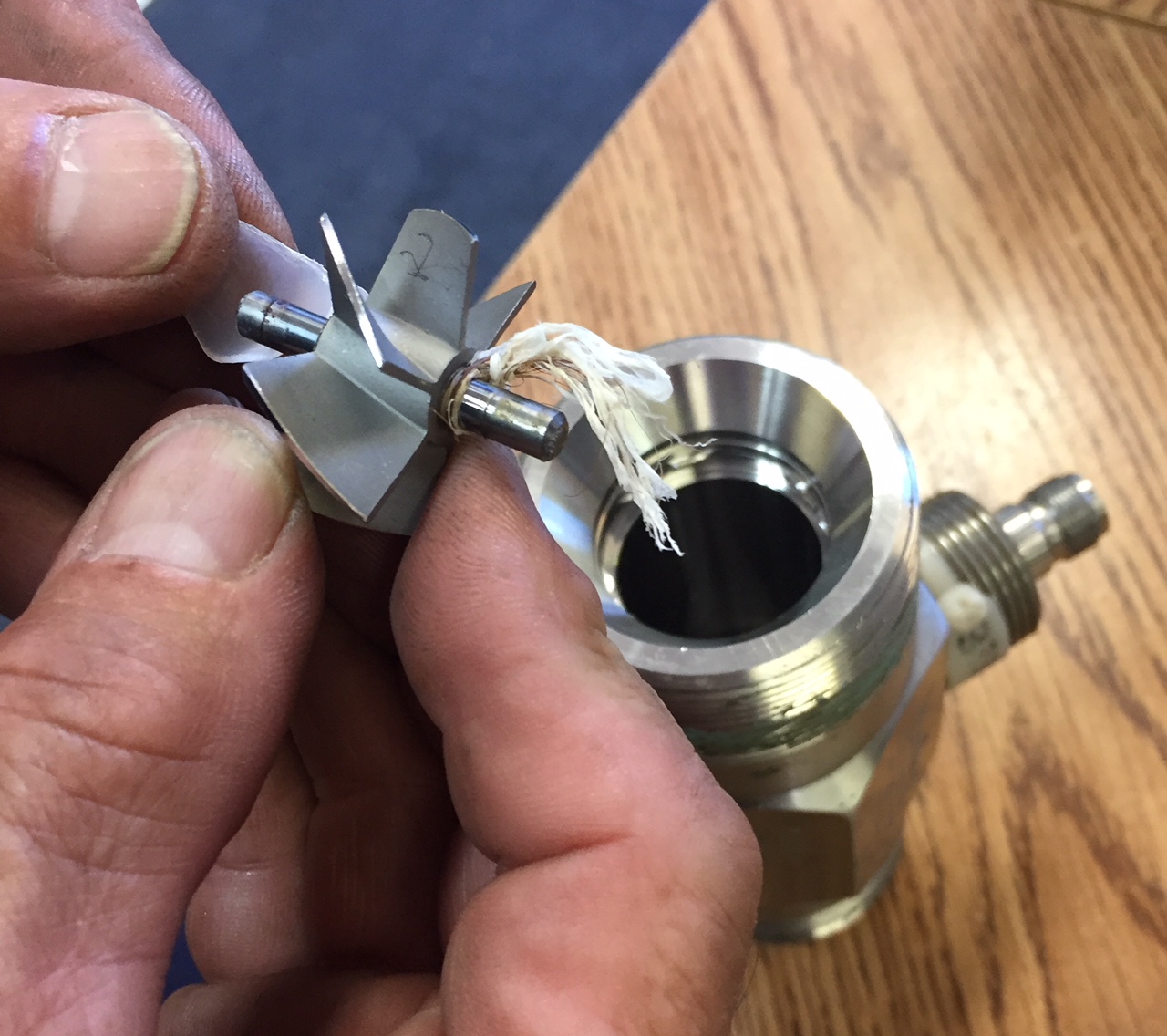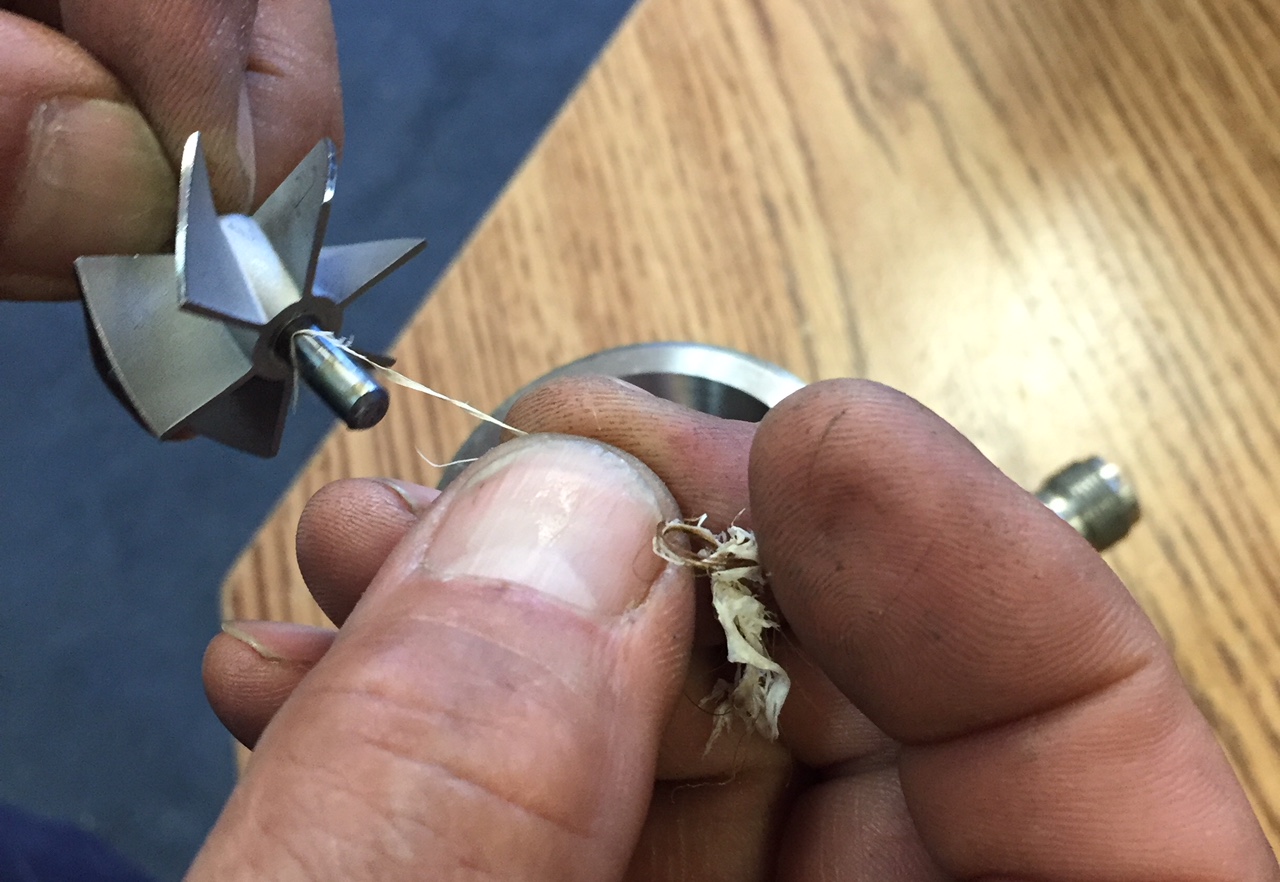 ---
Kawak Throttle Quadrants, the new T3
Now STC approved in Canada!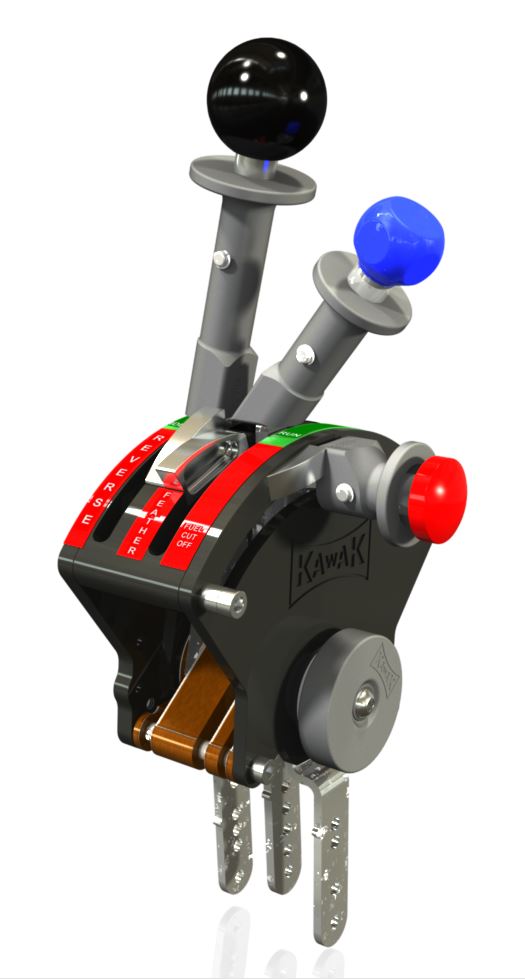 These quadrants were designed to improve the ergonomics of the throttle quadrants - the busiest part of the cockpit!
They also contain safelock features to ensure your plane isn't going anywhere (called creep safe). Your pilot can lock the prop lever when on the ground. Should the prop lever be inadvertently hit (climbing out of plane, your loader checking hopper fill) the prop won't come out of feather and slowly creep forward and cause an unfortunate incident.
Tactile recognition is also built into the design - each lever has its own distince feel - so flying is a heads up event.
STC'd for the turbine Thrush and Air Tractor models. Very affordable too.
Contact us for more information.
---
Laser Altimeters by Ag Laser

The interest in this products reminds us of when Flow Control was first introduced. Pilots/owners questioned the value in the product. But those who fly with it now, won't fly without it. Both flow control and this Laser are tools for the pilot to help him do a job very well and reduce his work load, protecting his fatigue factor.
As one pilot told us:
"When I'm tired I suspected I flew higher. The laser proved that to me. Plus at dusk, last of the daylight I always seem to question my spray height given the low light conditions. My Laser Altimeter helps me do a consistent job and helps to keep me safe."
Click here for more info.
---
Lights, Bulbs
---
MVP & Digital Instruments by Electronics International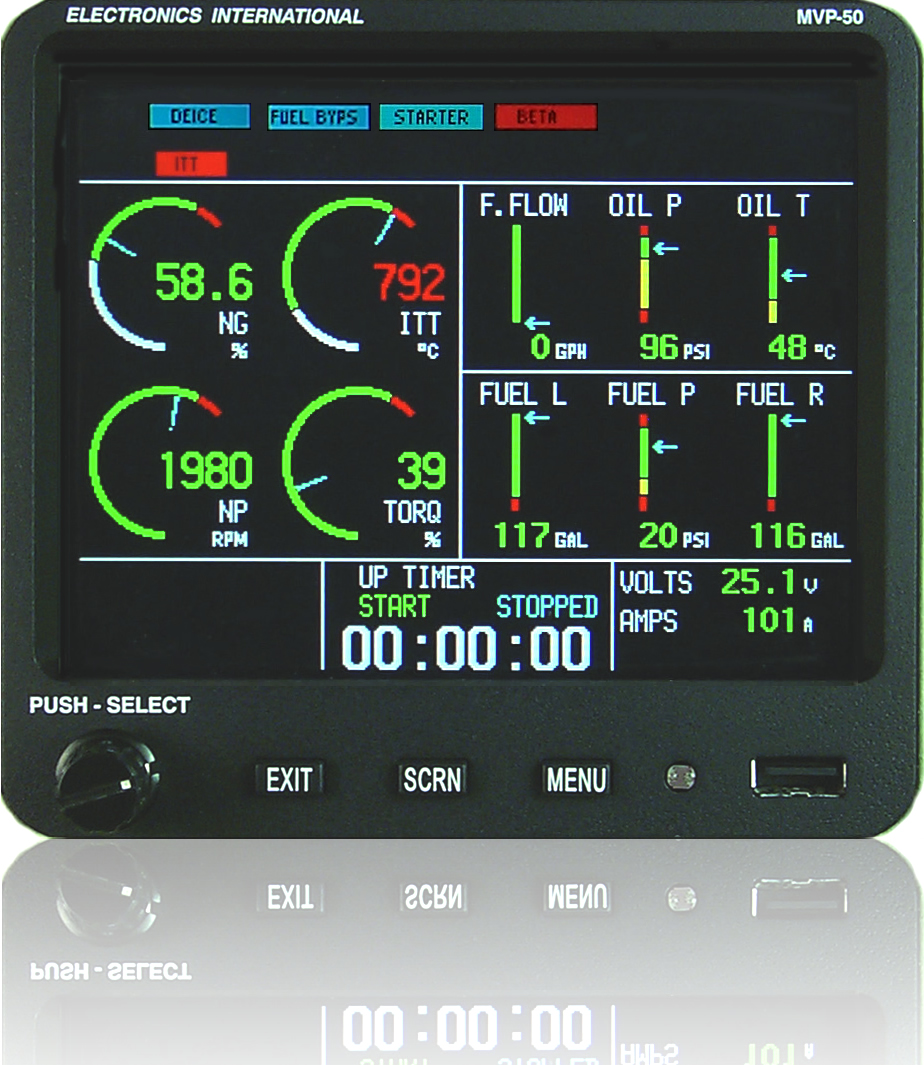 Our experience with this product line has been great! Pilots love the information and easy readability. Each instrument is custom ordered to meet the requirements of your engine. We do carry full support stock on hand !
We have also supplied the General Aviation community with engine analyz ers - RPM. EGT/CHT, oil pressure, fuel levels as examples can all be seen at a glance. These GA instruments are designed to fit into your existing panel.
Here is our flyer you can print out. See the MVP50T here and check out the other instruments. Click here for pricing.

Are you eligibile for their extended 5 year warranty? Click here to find out.
We do carry a BACKUP Display should you come across in-season troubles. We're There to Keep You in the Air
---
REABE Quantity Hopper Gauge
Now STC'd in Canada for both Thrush Aircraft and Air Tractor. Users of this system absolutely love it! This system measures hopper fluid levels to 0.001 of an inch then converts and displays the quantity in gallons (or litres). The display also knows if the airplane is flying or on the ground - adjusts the quantity displayed to reflect attitude changes. Boom pressure - positive and negative- is also displayed. Sun light readable display!
This kit will enhance your safety margin and remove some of the fatiguing guess work.
---
Storm Cutters - Wire Cutting to Save Lives
Spring 2015 - this wire cutting design for Air Tra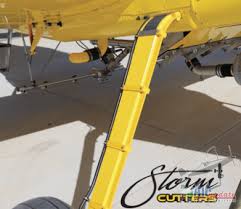 ctors received Canadian STC approval.
Stats for your consideration - from the FAA, from 1995-2013
1,791 AG aviation accidents
218 of these accidents were collisions with wires (12.2%)
Of the 1791 accidents, 173 were fatal
30 of the 173 were the result of wire strikes (17.3% of all fatalities)
This design intent is to help mitigate risk in the event of a wire strike.
A pilot sent Hershey these pics and his story of a live saved, click here.
We have stock here in Yorkton and have done our first install on an AT402 (seen below).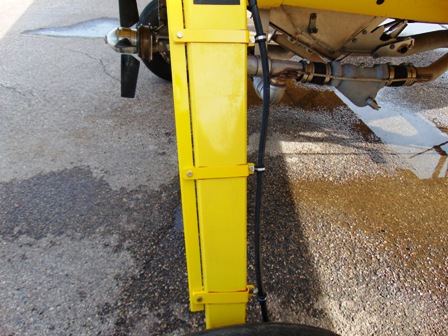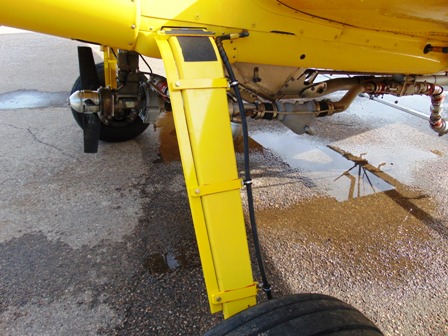 An installation takes 4-6 hours depending on the model.
The kit is very willl built. Our Technician commented that the installation also improves
the step area on the upper gear leg as the clamp serves to flatten that area.
See the brochure for more visuals and the story.
We are often asked why they are called Storm Cutters - Jared Storm is the brains behind this fantastic addition to our industry.
---
Storm Shield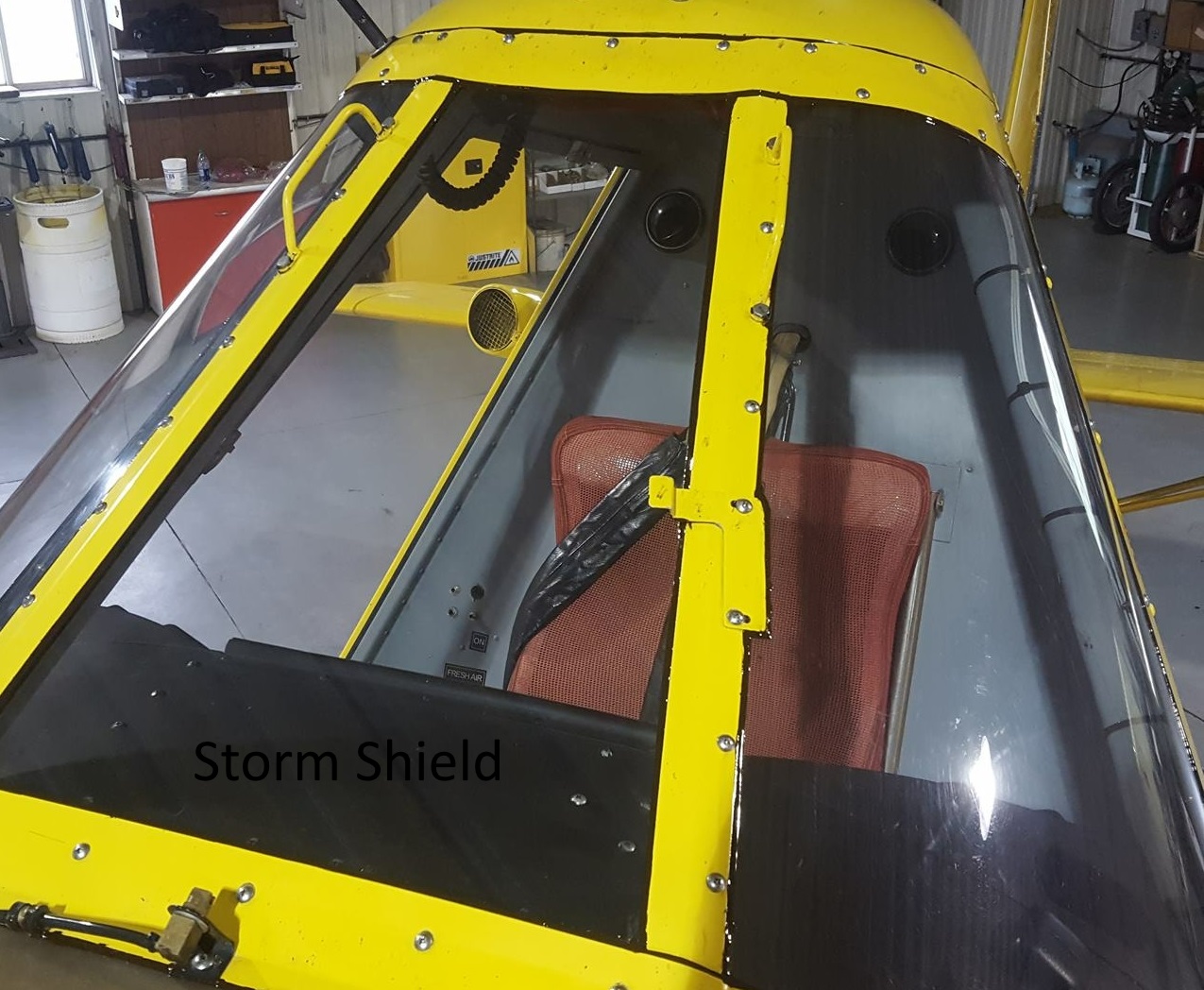 August 2017: Hershey Flying Service / Storm Aeronautics has received FAA approval on their new Storm Shield.
Not familiar with this product, here is the story: During the 2015 NAAA convention, I was approached by Brain Rau, an operator from North Dakota, who at that time was the President of (NAAREF) National Agricultural Aviation Research and Education Foundation. He challenged Storm Aeronautics to figure out a way to protect ag pilots from the ever increasing number of drones that would be sharing the airspace with us. The most vulnerable point of the cockpit for a drone/bird strike is the center wind shield, directly in front of the pilot's face and chest. The goal was to bring current glass technology to ag aviation, and that is what we set out to do. After a year of research and design we were ready to test our prototypes at the National Institute for Aviation Research (NIAR) lab in Wichita, KS. We had four pieces of glass tested against an OEM Air Tractor wind shield. The results were tremendous, as the fourth sample (ironically the one we thought would perform the worst) did the best. The Storm Shield ™ withstood 240 in-lb of energy before breaking. The Air Tractor window showed damage at the lowest setting of 30 in-lb. The engineers concluded that the Storm Shield ™ is 8 times stronger than the factory Air Tractor window. Not only is the Storm Shield ™ stronger, it also has greater clarity, which will work better in lower light conditions such as spraying at dawn, dusk, or night. The glass also has better scratch resistance and is chemical resistant.
The FAA Approved Model List includes Air Tractor and Thrush Models (STC SA01845WI). We are working with Storm Shield to familiarize this STC in Canada. We are taking orders now!
---
Tires, Tubes, Wheels, Brakes
Contact us for a full list of stock and prices.
We sell Condor, Goodrich, Air Hawk, in practically every size. And tubes of course.
We particularly like this Alaskan Tail Wheel upgrade for you tail draggers.
Ag Cat boys, this tail wheel rocks too.
---
Vortex Generators (ATS & MICRO)

Vortex generators work by mixing high-energy fluid (free stream air in this case) with the lower energy fluid found near the skin surface, called the boundary layer.

This process is called reenergizing the boundary layer. The higher energy fluid is now more resistant to separation and allows for higher performance of the aircraft.
Technically speaking, a vortex generator increases the mean stream wise momentum of the boundary layer by drawing in high momentum fluid from the free stream.
Benefits:
Lowers stall speed
Decreases turning radius
Improves stability
Decrease takeoff distance
Improves control
Increases takeoff weight
Recent studies are showing VG's do more than just provide aerodynamic benefits. In this article, the USDA says they "dramatically reduce downwind deposits and drifts of product on a spray plane." Read this article here.
Contact us for details and pricing.
---
Windshields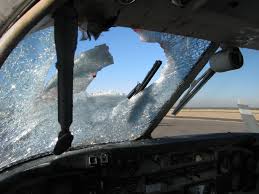 Bird strikes are really bad news. Remember we carry replacement windshield stock for practically every ag plane.
And if your windshield is badly crazed, window replacements are always a good idea. Flying into the sun is what you do all the time.
Here is a quick article on proper windshield cleaning and even our checklist we use for new staff.